HT 2012 Cuba Photo Contest WINNERS
By Circles Robinson
HAVANA TIMES — Today we conclude the HT 2012 Cuba Photo Contest by publishing the winners and special mentions for the HT 2012 Cuba Photo Contest
Firstly, we would like to thank the 87 participants that sent in 504 entries to the contest. We also want to recognize the difficult task taken on by the 20 jury members that made their picks during the three rounds.
We had two winners from Cuba: Leonardo Oña Pacheco in the Musicians category and Eduardo Javier Garcia in the category of Uniforms. Carolyn Looby of Australia took first prize for Games, Bill Klipp of the USA for Pets and Mariska Verbeij of The Netherlands in the category of Trees.
The special mentions went to:
Trees: Angelina Jansen and Claire Villaume
Musicians: Todd Bennett and Bill Klipp
Games: Elio Alejandro Ramos Castillo and Yoel Ramos Castillo
Pets: Carilyn de la vega Hernandez and Juana María López
Uniforms: Alan G. Raymond and Elio Alejandro Ramos Castillo.
We asked each of the winners to write something about themselves, their relation to Cuba and about the winning photograph.
Here we present their photos and words.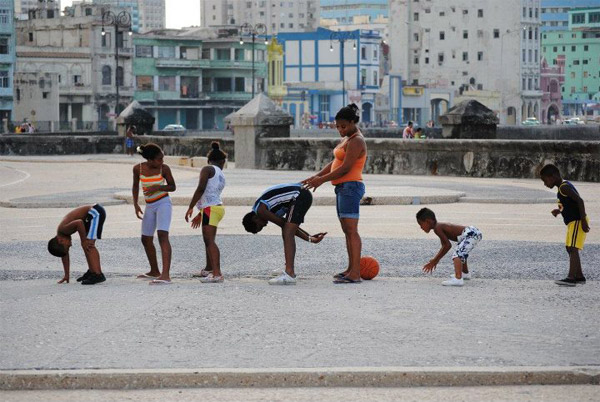 Carolyn Looby: I'm from Sydney, Australia. I was introduced to photography just a few years ago by my partner Dale who has helped me hone my skills. We visited Cuba earlier this year for 3 wonderful weeks. What struck me most about Cuba aside from the outstanding architecture was the importance of family. It was a joy to see children playing happily together in the street. It is something that has been lost in my country due to the advent of technology. We were strolling the Malecon on my second last day and came across this group playing tunnel ball, a game I too played as a child. I was immediately taken with such a beautiful and innocent scene and am thrilled to have been able to capture the moment.
Leonardo Oña: I'm a biology graduate but I work in informatics at a local TV station. This photo was taken during carnival in Baracoa, the traditional fiesta that brings out all of the imagination in kids, like these who dream of being conga drum players. I decided to participate in the contest not so much to compete for the prize but to show this photo. I knew there would be a lot of top quality pictures entered so winning the prize has made me very happy.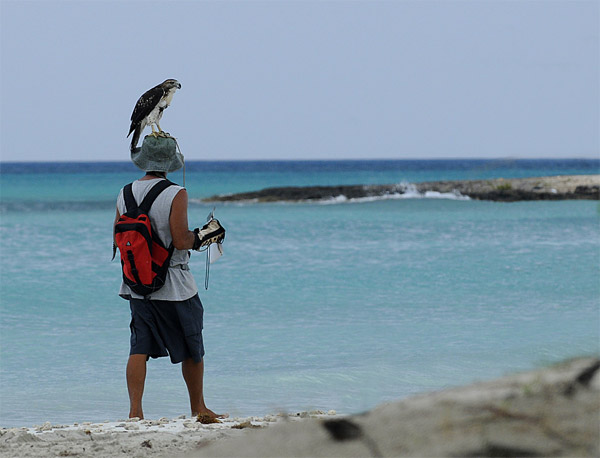 Bill Klipp: Cuba is one of our favorite Caribbean countries and my wife and I have had the opportunity to travel to many areas of the island interacting with the locals while on humanitarian missions. To me photography is a perfect way to capture my unique view of the nature's beauty and our culturally packed world. I strive to capture images that will invoke emotions to increase ones appreciation of our planet and inspire them to help preserve it for generations to come. I have a particular interest in visually portraying animals and people doing what comes naturally. While we were hanging out on the beach in Varadero we got a unique encounter as a local wandered by with his pet Hawk.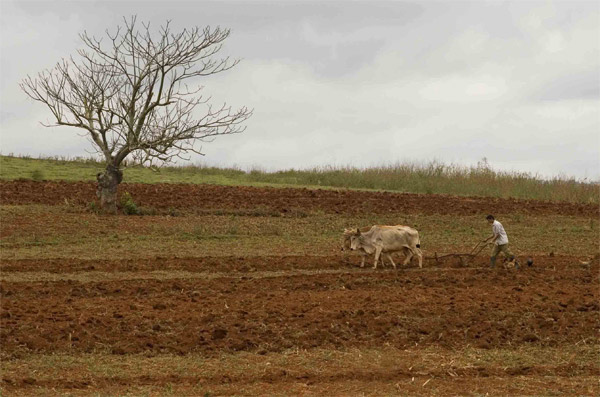 Mariska Verbeij: My first trip to Cuba was a grouptour earlier this year, in february. I made this picture of the lonely tree in Vinales, a place with beautiful nature. In this trip in Cuba, we travelled to the highlights all around the island. Cuba -the history, the circumstances and the people- made a deep impression on me and that's why I decided to go back: I just came home from two weeks Havana, were I did a spanish course at the University and spend the afternoons with photography. It was very nice and interesting to experience 'la vida cubana' once more!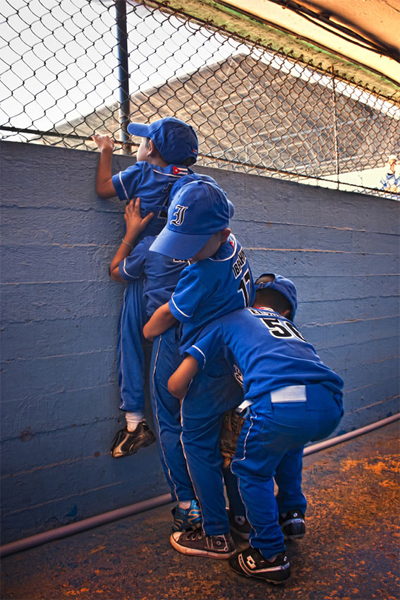 Eduardo Javier Garcia: I am a graduate in foreign languages. Since 2004 I have been working as an artist. In 2009 I began to delve into documentary photography. My main motivation is the human being which is present in all of my work. "A real team" was an unexpected photo taken at the Latinoamericano Stadium, full of spontaneity that suggested how a good team should act.
Click on the thumbnails below to view all the photos in this gallery. On your PC or laptop, you can use the directional arrows on the keyboard to move within the gallery. On cell phones use the keys on the screen.