HT Writers Need Laptops, You Can Help!
by Circles Robinson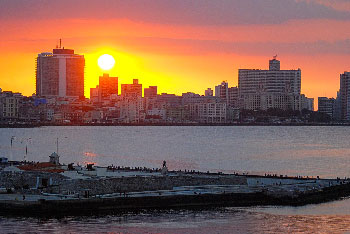 HAVANA TIMES — One of the biggest limitations facing Havana Times contributing writers, apart from the lack of Internet service, is not having a computer.
This is the first time in the nearly five years since we began publishing that we are making an appeal to our readers that are going to travel to Cuba to help out.
Most of our writers do not have their own computer and of those that did, three have reached the end of their life in recent months.
Tourists are allowed to bring one laptop or mini-laptop plus accessories with them when they visit Cuba, they can then, if they wish, leave that computer with someone in Cuba as many do with family or friends.
If you would like to help the cause, let us know at [email protected] and we will put you in touch with the person needing the used computer.
What we can offer in return for the generosity is a pledge to continue doing our best to bring you our bilingual publication that presents open-minded writing from Cuba.