Hugo Chavez Is Dead at 58, informs VP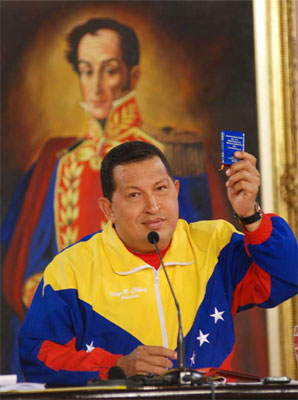 HAVANA TIMES — Venezuelan President Hugo Chavez, 58, passed away on Tuesday at a Caracas military hospital, Vice President Nicolas Maduro told a national radio and TV audience.
The announcement was made from the Carlos Arvelo Military Hospital in Caracas where the recently reelected president was taken upon his return from Havana, Cuba two weeks ago.
Maduro said that Chávez had died after having battled cancer since 2011. He was operated on four times in Cuba in the doctors' attempt to defeat the desease.
Just before noon, Maduro had met with the top brass of the Venezuelan military and governors of 20 states.
The vice president also announced the expulsion of two US military attachés for conspiring to destabilize the country.