Humanitarian Scott Warren Not Guilty of Felonies for Aiding Migrants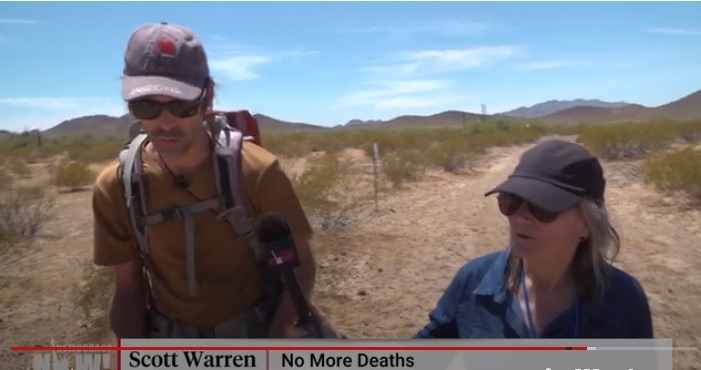 HAVANA TIMES – In Tucson, Arizona, a federal jury found humanitarian activist Scott Warren not guilty Wednesday on two felony charges of harboring migrants, after he provided food, water and shelter to a pair of men who survived a perilous journey across the Sonoran Desert.
Warren, who is a member of the humanitarian aid group No More Deaths, faced up to 10 years in prison at his second trial, after a first trial ended in June with a hung jury.
Warren was charged after he gave aid to 23-year-old Kristian Perez-Villanueva from El Salvador and 20-year-old José Sacaria-Goday of Honduras. Scott Warren spoke outside a federal courthouse moments after his acquittal.
Scott Warren: "And to migrants like José and Kristian, who are truly the ones at the center of this story, who must make impossible decisions many of us cannot even imagine, and who bear the brunt of this suffering: Our hearts are with you. As we stand here, people's brothers, sisters, fathers, spouses and children are in the midst of the perilous desert crossing. The need for humanitarian aid continues. And, unfortunately, the damage to land and life in the border region not only continues, but has been ramped up, way up, since my arrest."