Hurricane Irma Enters Cuba, Hits Hard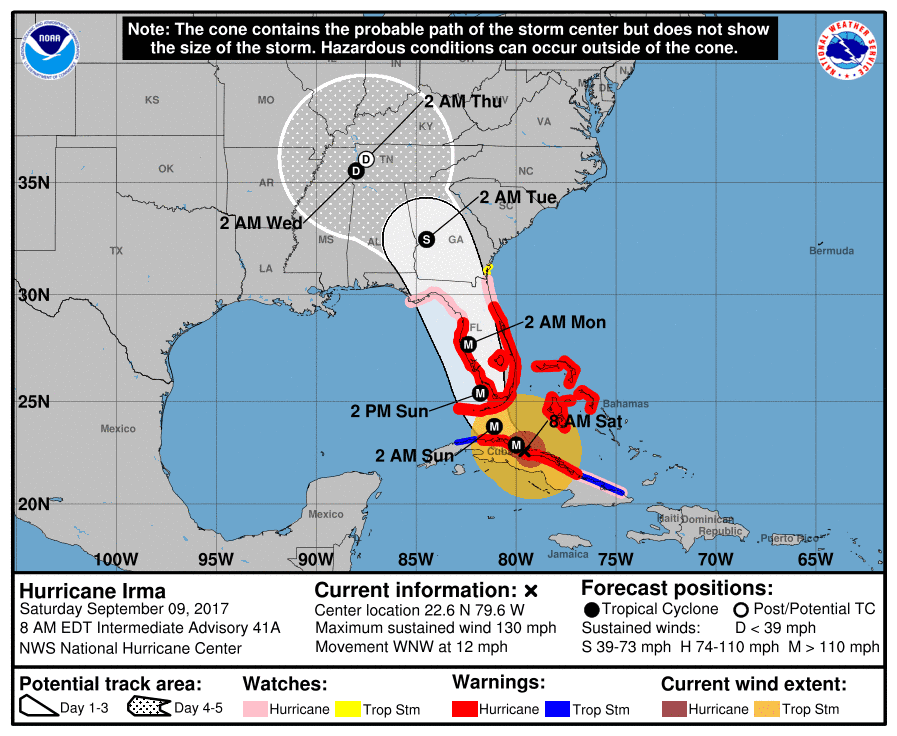 By Circles Robinson
HAVANA TIMES – For nearly 12 hours the powerful Hurricane Irma has engulfed a good portion of Camaguey and neighboring Ciego de Avila provinces with hurricane and tropical storm force winds, heavy rains and huge waves. The eye of the storm passed near the famous Cayo Coco and Cayo Guillermo resorts, and now moves along the north coast of Villa Clara province.
The first place where Irma swept over Cuban land was in Cayo Romano to the north of Camaguey at 9:00 PM on Friday night.  Ever since, the center has straddled the coastline reaching far inland with its extensive bands.
At 8:00 a.m. Cuban time, the center of Irma was located by the National Hurricane Center (NHC) at 10 miles (15 kms) northwest of Caibarien, Villa Clara, where considerable damage is already evident, and 225 miles (365 kms) south of Miami, Florida. The storm covers a huge area with its dangerous winds and rains.
Since last night, Irma has slowed its advance some, now at 13 mph (19 km/h) as it continues to move west over the Cuban north coastline. It's winds are now at 130 mph (215 km/h), weakened some over land, but the NHC expect it to strengthen once again when it distances itself from Cuba in route to Florida.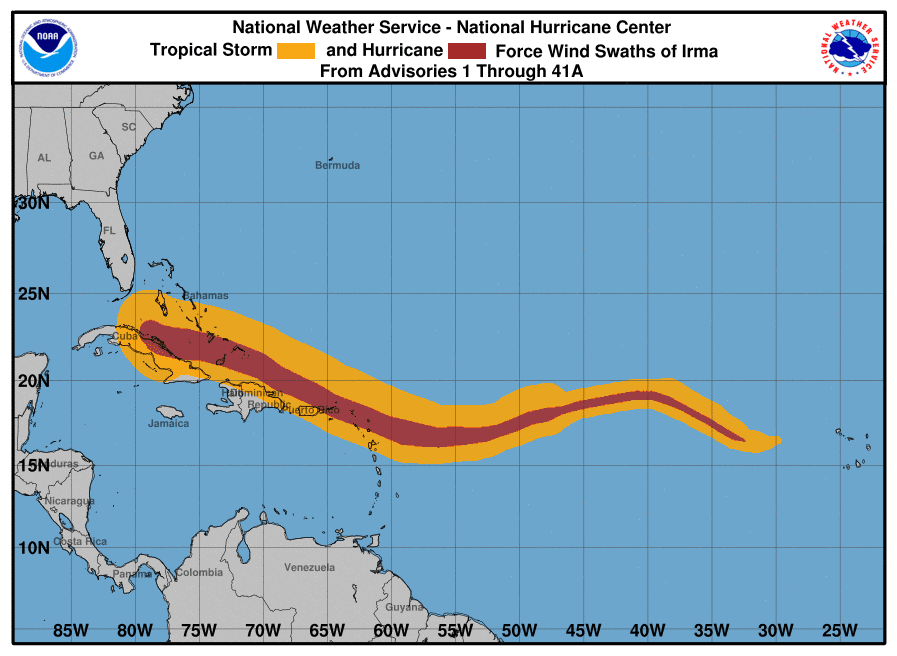 At some point later Saturday the center of Irma is expected to take a turn towards the northwest and by Sunday begin distancing itself from Cuban territory.  Nonetheless the authorities warn that the effects of the extensive storm will remain for several hours.
Many readers are concerned about the fate of specific places on the island but any damage reports will not be in until the storm settles and civil defense and local authorities can survey the territories. The task is massive.
In Havana
In the Cuban capital, where a tropical storm warning is in effect, Cubadebate reports that while the center of the storm is around 190 miles (300 kms) east of Havana, the capital awoke today with rains and some wind.
The situation in Havana is expected to worsen considerably as the day advances. A sea surge into the low lying neighborhoods along the Malecon seawall is one of the big threats for late Saturday and Sunday.