Hurricane Irma Intensifies in the Atlantic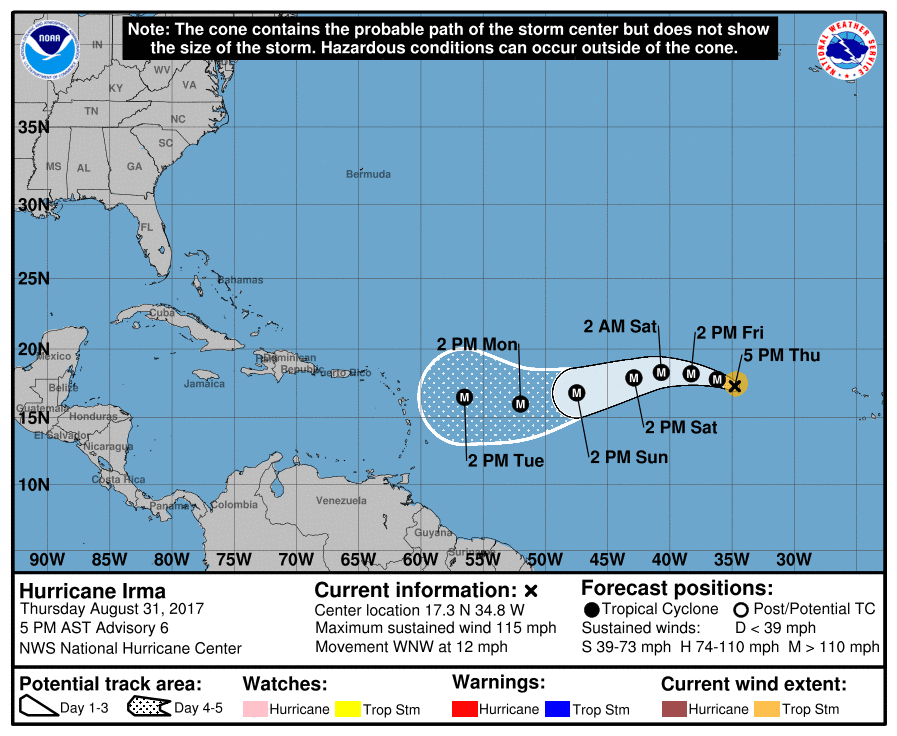 HAVANA TIMES – The Cuban Forecast Center (INSMET) reported at 6 pm on Thursday that Hurricane Irma has rapidly intensified over eastern Atlantic waters. The storm now packs sustained maximum winds of 115 miles per hour, with higher gusts and a central minimum pressure that has fallen to 967 millibars.
Irma is now regarded a category 3 storm on the Saffir-Simpson scale of 1 to a maximum of 5.
At six o'clock in the afternoon, the center of Irma was estimated at 17.4 degrees north latitude and 35.0 degrees west longitude, positioning it about 1,750 miles east of the Arc of the Lesser Antilles.
The system is currently moving west-northwest at a speed of 12 miles per hour.
The future course of Irma is still too difficult to gauge.  The National Hurricane Center projection cone shows it possibly reaching the eastern Caribbean by the middle of next week.
INSMET will give its next report on Hurricane Irma at 6 pm on Friday.