Hurricane Joaquin Moves Further North, Some Rains in Eastern Cuba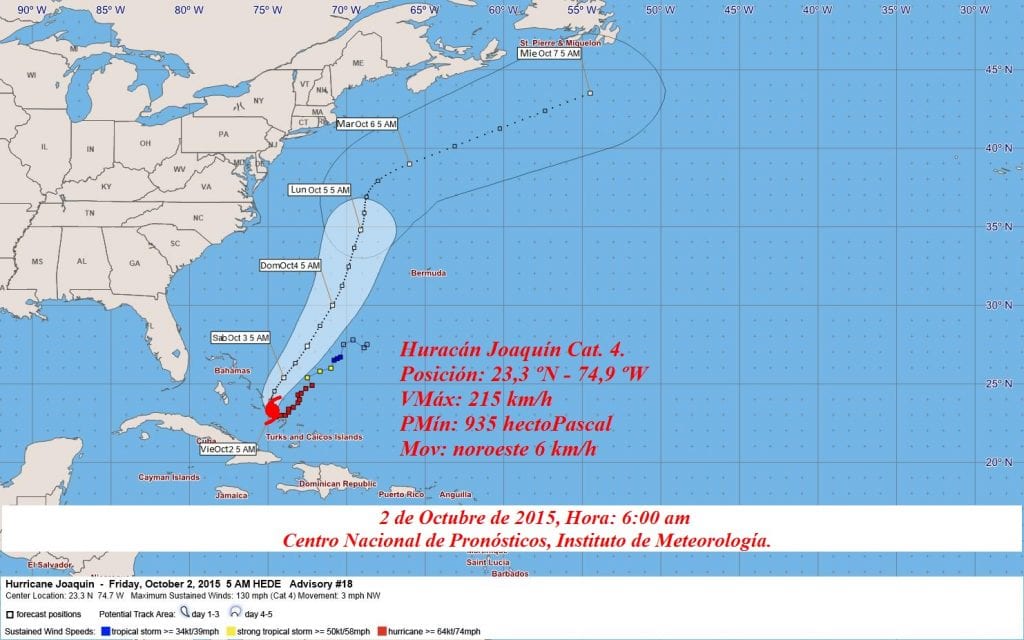 HAVANA TIMES — The still powerful Hurricane Joaquin continues to move northeast headed for Bermuda and beyond and the passing of its outer bands are still producing a little much needed rain in the eastern part of Cuba.
The only hurricane warning is in effect for Bermuda, reports the National Hurricane Center in Miami.
At 8:00 a.m. EDT the center of the storm was located 660 miles southwest of Bermuda and moving northeast at a speed of 13 mph. The maximum sustained winds were pegged at 125 mph (205 km/h).
The Cuban weather forecast for Saturday calls for some rains and electrical storms in the eastern region and partly cloudy skies with isolated showers in the rest of the Island. The high temperatures will reach between 30 and 33 (86-91 F) Celsius and the lows tonight between 24 and 27 Celsius (75-79 F).
Rough seas are expected on both coasts of Eastern Cuba, unsuitable for small boats, notes INSMET, the Cuban Weather Service. In the later afternoon the waves are expected to reduce in most of the territory except the northern coast of Guantanamo.