Hurricane Maria Moves North Away from the Battered Caribbean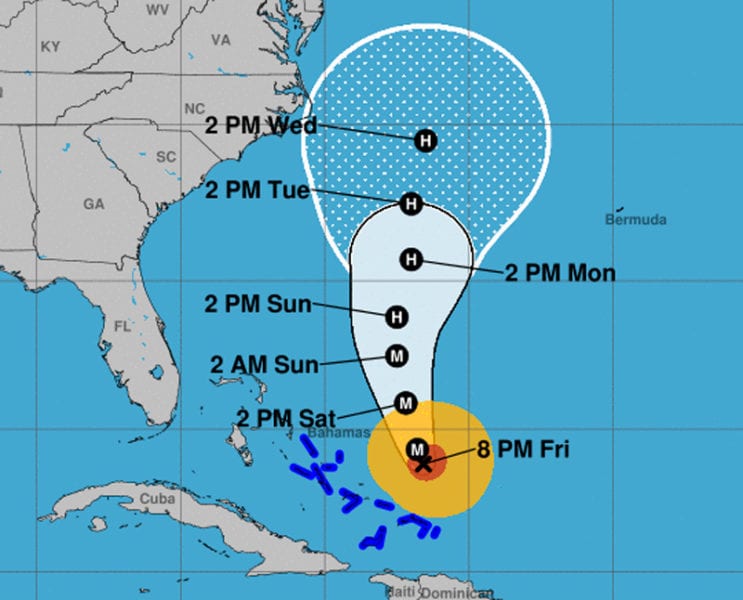 By Circles Robinson
HAVANA TIMES – Hurricane Maria, which caused massive damage and dozens of casualties in numerous Caribbean countries is now moving into the open Atlantic, away from the region.
Some of the islands hit the hardest by the major hurricane were Dominica, Guadalupe, the Virgin Islands and Puerto Rico, but several others countries including the Dominican Republic Turks and Caicos and portions of the Bahamas may have considerable damage.
At 8:00 p.m. EDT, the eye of Maria was located at 295 miles (480 km) east of Central Bahamas and 375 miles (600 km) east-southeast of Nassau.  The Category 3 storm on the Saffir Simpson scale packs maximum sustained winds of 125 mph (205 km/h)
The system is moving north and slightly west at 9 mph (15 km/h).
A tropical storm warning is still in effect for Turks and Caicos Islands, Southeastern Bahamas and Central Bahamas.
According to the National Hurricane Center (NHC), hurricane-force winds extend outward up to 60 miles (95 km) from the center, and tropical-storm-force winds extend outward up to 160 miles (260 km).
The NHC predicts that Maria, while still remaining a hurricane, will lose some of its intensity over the next 48 hours as it moves north.  The projection cone sees the system in the open Atlantic about half way between South Carolina and Bermuda by next Tuesday.  From there it uncertain the route it will take north.