Cuba: Alan Gross Plays Hunger Strike Card
By Circles Robinson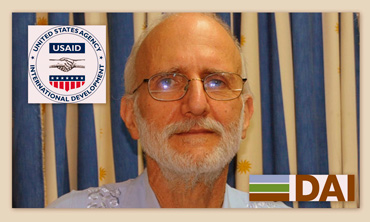 HAVANA TIMES — Left behind in Cuba after being caught in the act violating Cuban laws, US agent Alan Gross, has gone on a hunger strike in Havana.
There is no indication thus far whether he will be subject to force feeding to avoid his health from deteriorating, like the prisoners the US holds on the other end of the island at its Guantanamo Bay Naval Base.
Gross, 64, is in the fifth year of a fifteen year prison sentence for being part of a larger US government effort to violate Cuban telecommunications laws to "promote democracy." He spoke by way of his lawyer, indicating that the hunger strike actually began last Thursday.
"I began a fast on April 3 in protest of the treatment to which I am subjected by the governments of Cuba and the United States," Gross said in the statement. "I am fasting to object to mistruths, deceptions, and inaction by both governments, not only regarding their shared responsibility for my arbitrary detention, but also because of the lack of any reasonable or valid effort to resolve this shameful ordeal."
Gross, his contract employer Development Alternatives Inc, and the US State Deptartment, had originally tried to portray his highly paid work as a strictly humanitarian effort to help Cuban Jews use the Internet. However recent revelations indicate that the funding for his attempt to smuggle in and install illegal telecommunications equipment in Cuba was actually part of a larger strategy of USAID that also included violating Cuban law by setting up a false Cuban Twitter network, revealed this week by AP.
Supporters of Gross and the USAID program to subvert the Cuban government, state that the equipment Gross was to smuggle in and install, as well as the false Twitter network, were justifiable to help Cubans communicate among themselves and the outside world, citing the low percentage of the island's residents with access to the Internet.
Gross, who had been a tall heavy set man, has lost over a 100 pounds in prison and his wife Judy has made repeated pleas to President Obama, asking him to personally intercede on the Maryland resident's behalf without any success. In a protest earlier this year in front of the White House Judy said that Gross's life is on the line.
Cuba publically floated an offer to the US administration to swap Gross for three Cuban agents serving time in the US.  Part of the Cuban Five, they have already served over 15 years for spying on violence-prone Miami based anti-Cuban organizations, while the other two served out their time and were released.
"So far the United States has flatly rejected any trade, especially for one of the Cubans who is serving a double life sentence for conspiracy to murder for his role in Cuba's shooting down of two U.S. civilian planes in 1996, killing four anti-Castro activists. Aircraft from their group, 'Brothers to the Rescue', had been buzzing the Cuban coast for more than a year, dropping leaflets," informed Reuters.
Not a word has appeared about Gross's hunger strike in the Cuban media.