Juanes in Cuba, Is It Just a Concert?
By Circles Robinson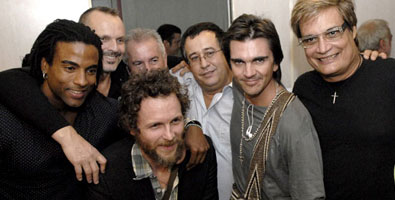 HAVANA TIMES, Sept. 19 – On the day before Colombian singer Juanes leads the Peace without Borders mega event in Havana the question on many minds is: Is It Just a Concert?
Juanes arrived in Havana on Friday accompanied by Victor Manuel, Jovanoti, Miguel Bose and Yotuel Romero a Cuban member of the Orishas group.
"We are all very happy to be here, with energy, love and hope that Sunday will be a fiesta that has a very positive impact in Cuba and the entire region," Juanes told the press.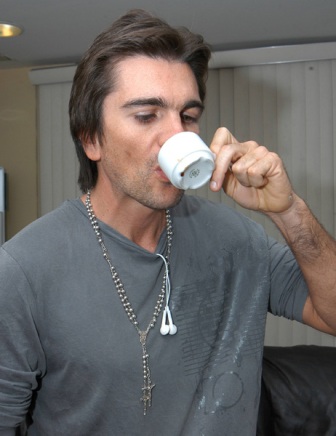 Juanes said it's going to be "very exciting" to perform for so many people in Havana's historic Plaza of the Revolution.
Organizing the concert in Havana in conjunction with the Cuban Music Institute has earned Juanes the wrath of the hardcore Miami Cuban-American exile community.  Considering their history of bombings and other terrorist activities, the death threats on the singer were not taken lightly.  However, Juanes decided not to be intimidated and continued on with his plans.
In a New York Times report on the concert published on Friday, Juanes said he "plans to do his best to ignore the political static. He has written a new song for the concert titled, "Cubano Soy" ("I am Cuban").
In his message for peace and understanding the Colombian pop-rock singer told the NYT: "Everyone is always fighting each other because of ideology," he said. "We are saying, let's try to stay together. Please."
The free concert is set to start at 2:00 P.M. and the line up includes popular Cuban artists Silvio Rodriguez, Van Van, Carlos Varela, X Alfonso (Cuba), Orishas, and Amaury Perez as well as Juanes foreign guests: Danny Rivera (Puerto Rico), Olga Tañón (Puerto Rico), Jovanotti (Italy), Luis Eduardo Aute (Spain), Miguel Bose (Spain), Víctor Manuel (Spain), Cucu Diamante y Yerbabuena (Cuba-Venezuela) and Juan Fernando Velasco (Ecuador).