Juanes: It's time to change mentalities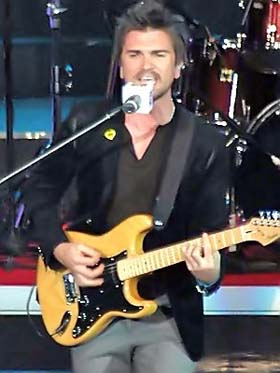 HAVANA TIMES, August 14 – The trip to Cuba and the concert for peace on September 20 is "a sign that it's time to change mentalities," affirmed Colombian singer Juanes in statements to the US Univision TV channel.
The artist has been strongly criticized by anti-Castro sectors of the Cuban exile community in the United States, who are against his project of performing in the island's capital along with several other popular international artists, reported IPS.
The concert will take place in the Plaza of the Revolution and tens of thousands of Cubans can be expected to attend. Juanes was in Cuba recently to explore arrangements for the concert.