Katy Perry Slips Into Havana
Katy Perry, another star who landed on the trendy Island.

By Fabian Flores  (Cafe Fuerte)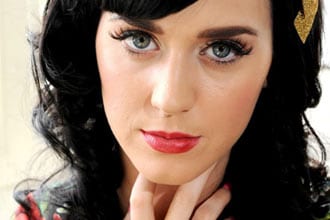 HAVANA TIMES – Katy Perry, the new goddess of pop in the United States, snuck into Havana over the weekend,  following in the footsteps of Beyonce, Rihanna and Mick Jagger and the expected visits of Sting and Stevie Wonder.
According to the official Granma newspaper, which now rushes to record the entry to the country of all the stars who visit, Perry visited the Cuban Art Factory (FAC) on Saturday night, following the route of Mick Jagger, who was recently there too.
Perry was also a guest at a private party held at the Havana restaurant El Cocinero, a few steps from the FAC. Performing at the party were Isaac Delgado, Los Muñequitos de Matanzas and the group Angelo and Mitchell, composed by dj Yuni and the children of Delgado, Mitchell and Isaac Jr, informed Nelson Diaz, guitarist, producer and brother of Isaac Delgado.
Perry Wanted to Hear Isaac Delgado
According to what Diaz told the reporter from Granma, before traveling to the island, Perry had expressed by phone to Isaac Delgado (salsero repatriated in Cuba after exile in 2006) her desire to hear him in concert. And so it was, Katy Perry enjoyed a live concert of the Chevere de la Salsa.
The article also stated that Perry would make a visit to an art school in Havana before continuing on with her Prismatic World Tour, which has her performing tonight in Puerto Rico, then on to Panama and Costa Rica.
Photos of Perry's visit are expected to appear soon. Some of the guests at the party at El Cocinero will no doubt upload their pictures to Facebook soon, if not already when this story is published.
Meteoric rise
Perry, 30, a UNICEF Goodwill Ambassador, has staged an amazing career since 2007, when she was signed by Capitol Records. After the commercial failure of Katy Hudson (2001), the singer left the world of gospel music and immersed herself in pop, triumphing with singles like "I Kissed a Girl" and the album One of the Boys, Teenage Dream and Prism. Since then her career has seen an ascent to stardom, with more than 11 million albums and 81 million singles sold worldwide.
The International Federation of the Phonographic Industry (IFPI) placed her as fifth in its list of the best artists of 2013.
This past February 1, Perry performed to 118.5 million viewers during the artistic show of Super Bowl XLIX, the highest-rated show in the history of these sporting events.
Perry was a promoter of the re-election campaign of President Barack Obama in 2012 and has spoken in favor of the Democratic candidate Hillary Clinton for the next elections. She is considered an activist for the rights and better opportunities for women.