Laptops, Photo Contest & Obama Visit
By Circles Robinson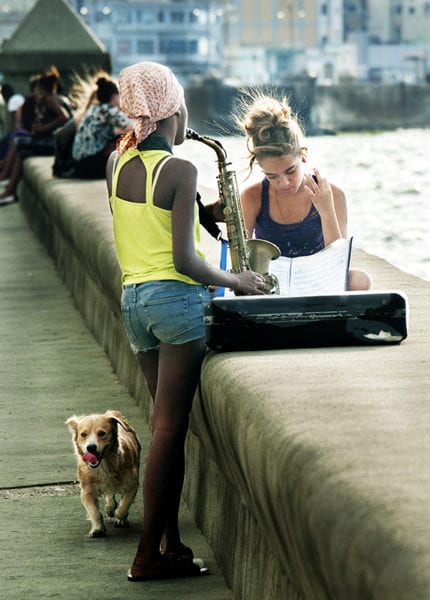 HAVANA TIMES — The campaign to obtain laptops for the more than twenty HT writers is going well, far better than the first time we unsuccessfully tried several years ago. Thus far readers have brought eight laptops and two tablets which are all in use. We are expecting four to six more laptops during the last week of March and April. Much thanks for all your help!
The 2016 Havana Photo Contest is going strong with 34 participants already sending in their pictures. The deadline is September 15, 2016. For more information click here.
Starting tomorrow US president Obama and a huge delegation of congress and business people will be converging on Havana, in a landmark trip expected to boost a new era for US – Cuba relations, eight months after diplomatic relations were officially restored.
The visit comes at a time when Cuba's main source of preferential oil hangs on the shaky continuance of Nicolas Maduro at the helm in Venezuela. Likewise, the ousting of the friendly government in Argentina and the major corruption scandal that threatens to bring down its important ally in Brazil, have added to the tension facing the Castro administration.
The decisions on how far to go with the new relationship with its former arch-enemy, and/or allow rights historically denied to the general Cuban population, is being discussed behind closed doors and the population will likely find out in the coming months, which includes the 7th Congress of the Cuban Communist Party, the island's major decision maker, in April.