Lima Group Criticizes Venezuela's Election to Human Rights Council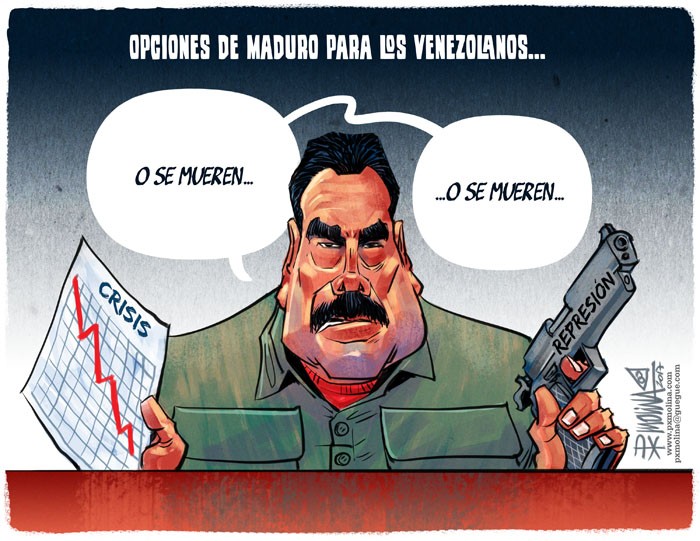 HAVANA TIMES – The Lima Group of American countries on Friday criticized the election of Venezuela to the UN Human Rights Council and said it would seek investigations into human rights violations in the country, reported dpa news.
The Lima Group "deeply deplores that the illegitimate and dictatorial regime" of President Nicolas Maduro has been elected to the council, said a statement signed by the governments of Argentina, Brazil, Canada, Chile, Colombia, Costa Rica, Guatemala, Guyana, Honduras, Panama, Paraguay, Peru and Saint Lucia.
The countries said they would encourage the council to continue investigating "systematic human rights violations" in Venezuela and seek "the recovery of democracy and the state of law" in the country.
Venezuela was among 14 new members elected on Thursday to the UN Human Rights Council, a controversial move that came despite rights groups and opponents of the government urging countries to vote against it.
The vote took place in a secret ballot held in the General Assembly in New York. The 193-member body elected Venezuela and the other new members to the 47-member council for three-year terms starting January 1.
The Maduro government has been accused of human rights violations, including torture, extrajudicial killings and intimidation to maintain power.
Maduro on Thursday called the General Assembly vote a "victory."
But US Secretary of State Mike Pompeo said it was a "harsh blow" for victims of the regime and the cause of human rights.
The Maduro government is not recognized as legitimate by about 50 countries. It wanted to return to the council to counter an image of international isolation.
The Lima Group was created in 2017 to seek a regional solution to the Venezuelan crisis.