Literary Festival in Nicaragua to Gather 70 Story Tellers from 15 Countries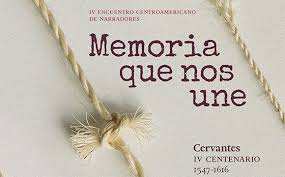 HAVANA TIMES — Nicaraguan writer Sergio Ramirez sent out an official invitation today to participate in the 4th Centroamerica Cuenta ("Central American Stories") Literary Gathering, to be held in Nicaragua this coming May, DPA reported. The gathering will see the participation of at least 70 renowned story-tellers from 15 countries in the Americas and Europe.
Ramirez, chair of the organizing committee, said the gathering will develop under the banner of "The Memory that United Us," in allusion to the urgent need to rescue Latin American culture and identity and in view of the "resistance and fragility of historical memory."
The gathering will take place from May 23 to 28 in Managua and Masatepe (south of the capital) and will include panel debates, lectures, six literary workshops and visits to universities and schools, the author of Castigo Divino ("Divine Punishment") and Adios Muchachos ("Goodbye, Fellows") explained.
Peruvian novelist Santiago Roncagliolo and Venezuelan author Daniel Centeno, as well as Mexicans Guadalupe Nettel, Gonzalo Celorio, Armando Ortuño, Emiliano Monge, Jorge Volpi and others are among the authors who have confirmed their attendance.
Almudena Grandes (Spain), Lutz Kliche (Germany), Eric Nepomuceno (Brazil), Laura Restrepo and Alberto Salcedo (Colombia), Manlio Argueta and Miguel Huezo Mixco (El Salvador) and Daniel Mordzinki (Argentina), known internally as the "photographer of writers", will also participate in the gathering.
Other participants will include France's Louis-Phillipe Delembert, Hondura's Leon Leiva, Guatemala's David Unger, Costa Rica's Catalino Murillo, Panama's Gloria Guardia and Nicaragua's Sergio Ramirez and Giaconda Belli.
The 4th Centoamerica Cuenta gathering will pay tribue to Miguel Cervantes (1547-1616) and Ruben Dario (1867-1916).