More TeleSUR TV Programming in Cuba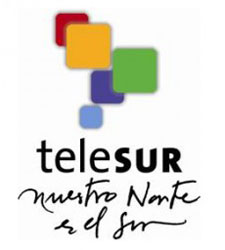 HAVANA TIMES — Additional and live broadcasts from the Venezuelan-based TeleSUR network will begin being seen in Cuba starting this Sunday, said the vice president of Cuba's Institute of Radio and Television (ICRT), Omar Olazabal, reported the Prensa Latina news agency.
During a special program on Cuban television, the official explained that the expansion of TeleSUR transmission (to about 14 hours daily) is in response to viewers' requests.
Broadcasts from that network will be transmitted by the Channel 2 Educational Station, one of the five national stations.
The official alluded to other programming changes that will take effect on all channels starting Sunday.
Up until now, the public on the island could only enjoy re-broadcasts of an edited selection of programs from the multinational TeleSUR network, depite Cuba being a part owner.
See this related article on TeleSur and Cuba.