Moreno accuses predecessor Correa of plotting to destabilize Ecuador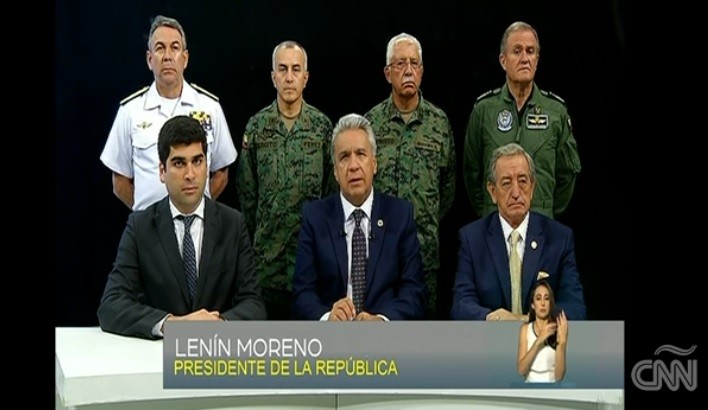 HAVANA TIMES – Ecuadorian President Lenin Moreno has accused his predecessor, Rafael Correa, and Venezuelan strongman Nicolas Maduro of plotting to foment unrest in Ecuador, reported dpa.
"Maduro and Correa have begun their destabilization plan," Moreno said in a televised address on Monday.
Looting and vandalism seen amid the wave of fuel protests in recent days were proof of efforts to destroy the democratic political order, according to Moreno.
He announced that Ecuador would be moving its government from the capital Quito to Guayaquil.
Around 20,000 members of indigenous tribes are expected to arrive in Quito on Tuesday to protest against the lifting of long-standing fuel subsidies and against the exploitation of crude oil in their regions.
The government has announced a 60-day state of emergency. Schools are also to remain closed on Tuesday.
"Moreno is finished, as with every traitor sooner or later," Correa wrote on Twitter late Monday.
Correa, who was president from 2007 until 2017 and has lived in Belgium since leaving office, is calling for new elections.
Moreno, who once served as Correa's vice president, later distanced himself from his predecessor and accused him of corruption.
Moreno has vowed not to bring back the fuel subsidy, which the government says will bring savings worth billions of dollars, alongside tax reforms.
Ecuador reached a deal worth 4.2 billion dollars with the International Monetary Fund earlier this year.