NED Seeks Program Officer in Havana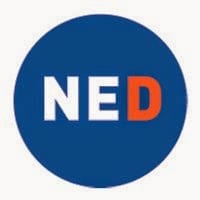 HAVANA TIMES – The National Endowment for Democracy is looking to hire a Cuba program officer who would be required to carry out field visits to monitor the work of grantees.
Fluency in Spanish, a master's degree and at least five years of democracy-related work are required.
The U.S. government finances the NED, which is based in Washington, D.C. Details about the job are below:
Program Officer, Latin America and the Caribbean (Cuba)
(Job #1452)
The National Endowment for Democracy (NED), a congressionally funded, private, nonprofit grant making organization that works to support democracy around the world, seeks a Program Officer for Cuba. This position is based in Washington, DC.:
Position Summary:
The Program Officer reports to the Senior Director for LAC program and work with LAC and Grants staff to provide programmatic and administrative support to NED's Cuba grants program; contribute to developing the Endowment's strategy for Cuba; sets programmatic priorities, monitors and evaluates projects, and tracks program budgets.
Duties:
Evaluating project proposals and progress reports in the Cuba portfolio;
Drafting summaries of proposals to present at quarterly Board of Directors' meetings;
Maintaining regular communication with potential and existing grantees;
Monitoring the work of grantees, including regular field visits;
Tracking political developments and main players in Cuba and the rest of Latin America and the Caribbean as they relate to Cuba, and informing NED's strategy for the region;
Representing NED Cuba program at relevant internal and external meetings;
Providing support for senior staff as they represent the Cuba portfolio before the Board of Directors, the President, congressional committees, government agencies and other entities as needed;
Building and maintaining relationships with like-minded organizations, including other donors, NED partners and regional organizations;
Organizing and participating in events to highlight specific democracy-related issues with respect to Cuba.
Qualifications:
Master's degree in International Affairs, Political Science, International Development or related discipline;
At least 5 years of extensive experience in democracy-related work;
In-depth understanding of political issues and trends in Latin America and the Caribbean; experience working on Cuba a plus;
General understanding of closed societies, civil society issues, and familiarity with civil society networks and individual activists in Cuba and the region;
Excellent written and oral communication skills in English and Spanish; fluency in Spanish is required;
Excellent written and oral communication skills in English;
Time living, working or traveling in Latin America;
MS Office skills;
High degree of organization and initiative;
Experience with financial management and reporting;
Excellent interpersonal skills.
To Apply:
Applications must include a cover letter, resume, salary history and requirements, completed NED Employment Application and contact information for three professional references. Please send to [email protected], with your name and PO, LAC – Job #1452 in the subject line. The NED is an Equal Opportunity Employer. For more information, please visit our website at www.ned.org. Please no phone calls.