New Cuban Trova Concert Tonight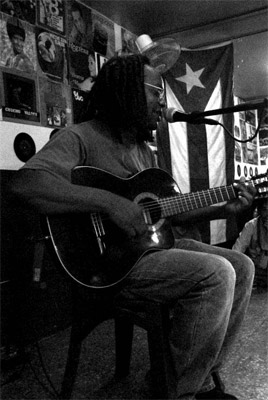 HAVANA TIMES, Feb 17 — Tonight's presentation of the book "Frank, Varela, Gerardo and Santiago: Troubadours of Heresy," at the Havana Book Fair, will be accompanied by a concert given by trova singers at the Casa de las Americas cultural center here in the capital city.
The songbook, containing 160 compositions, is divided equally between those by Frank Delgado, Santiago Feliu, Carlos Varela and Gerardo Alfonso, representatives of the "generation of moles," musicians in the 1980's who sustained the movement founded by Pablo Milanes, Silvio Rodriguez and Noel Nicola.
The text continues the series of essays devoted to Cuban trova, and so far includes: "Cualquier flor… De la trova tradicional cubana" (2006) and "Una guitarra, un buen amor" (2007).
The concert, scheduled for 7:00 p.m., will be broadcast live on large screens in the streets near the Casa de las Americas center to serve the overflowing crowds of the followers of this musical style.
Of the four trova artists, only Feliu will not be present as he is currently touring in Europe.