New Sanctions on Venezuela Intelligence Officials Close to Maduro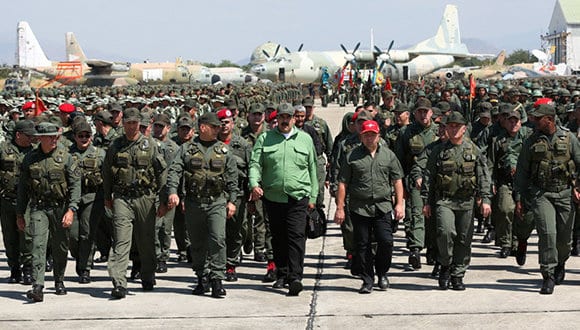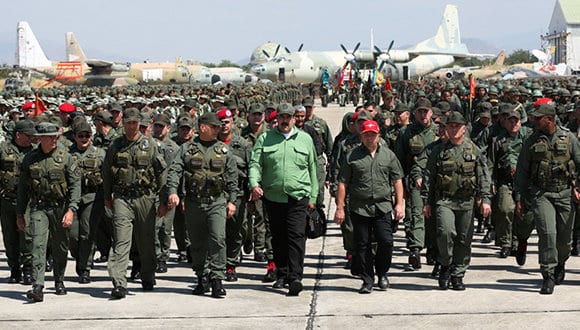 HAVANA TIMES – The US Treasury Department on Friday announced new sanctions on Venezuelan intelligence and other officials close to President Nicolas Maduro, reported dpa news.
"The US Department of the Treasury's Office of Foreign Assets Control (OFAC) designated five officials aligned with illegitimate former President Nicolas Maduro, who continue to repress democracy and democratic actors in Venezuela and engage in significant corruption and fraud against the people of Venezuela," the department said in a statement.
The five were named as Manuel Ricardo Cristopher Figuera, head of the intelligence service Sebin; its First Commissioner Hildemaro Jose Rodriguez Mucura; military counter-intelligence commander Ivan Rafael Hernandez Dala; police Special Actions Force director Rafael Enrique Bastardo Mendoza and the president of the state-owned oil company PDVSA, Manuel Salvador Quevedo Fernandez.
"[All] property and interests in property of these individuals, and of any entities that are owned, directly or indirectly, 50 per cent or more by such individuals, that are in the United States or in the possession or control of US persons are blocked," according to the statement.
"Treasury continues to target officials who have helped the illegitimate Maduro regime repress the Venezuelan people. We are sanctioning officials in charge of Maduro's security and intelligence apparatus, which has systematically violated human rights and suppressed democracy," Treasury Secretary Steven Mnuchin was quoted as saying.
"We are intent on going after those facilitating Maduro's corruption and predation, including by sanctioning the president of PDVSA," he added.
The United States recognized opposition leader Juan Guaido as Venezuela's legitimate leader three weeks ago.