Nicaragua Court Resumes Persecution of Poet Ernesto Cardenal
The Liberation Theology Priest assures that he is being politically persecuted.
By Wilfredo Miranda Aburto   (Confidencial)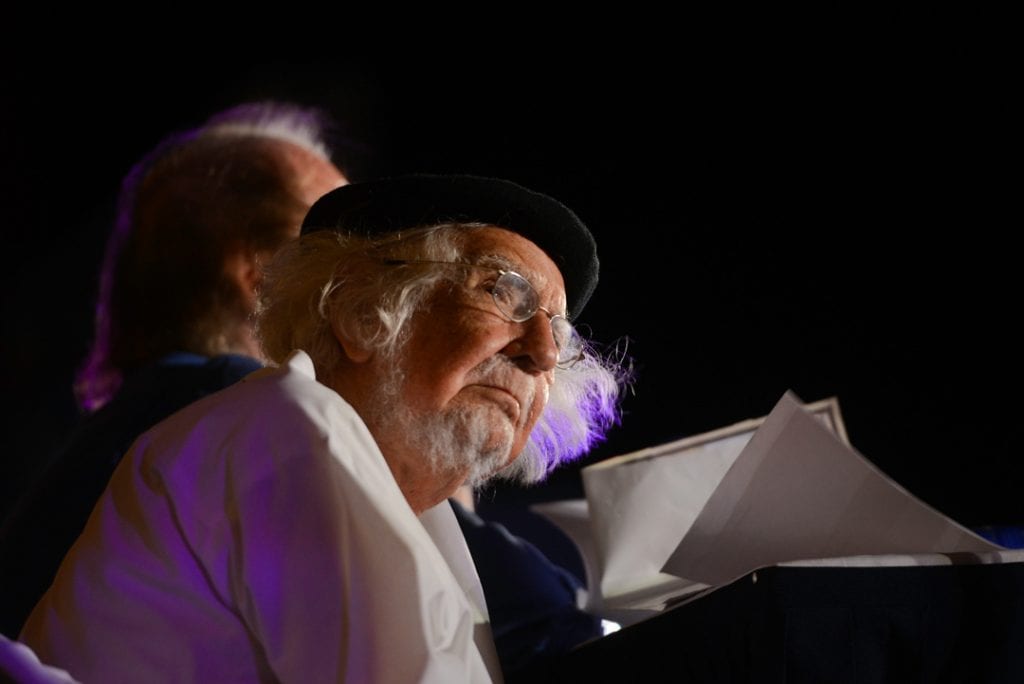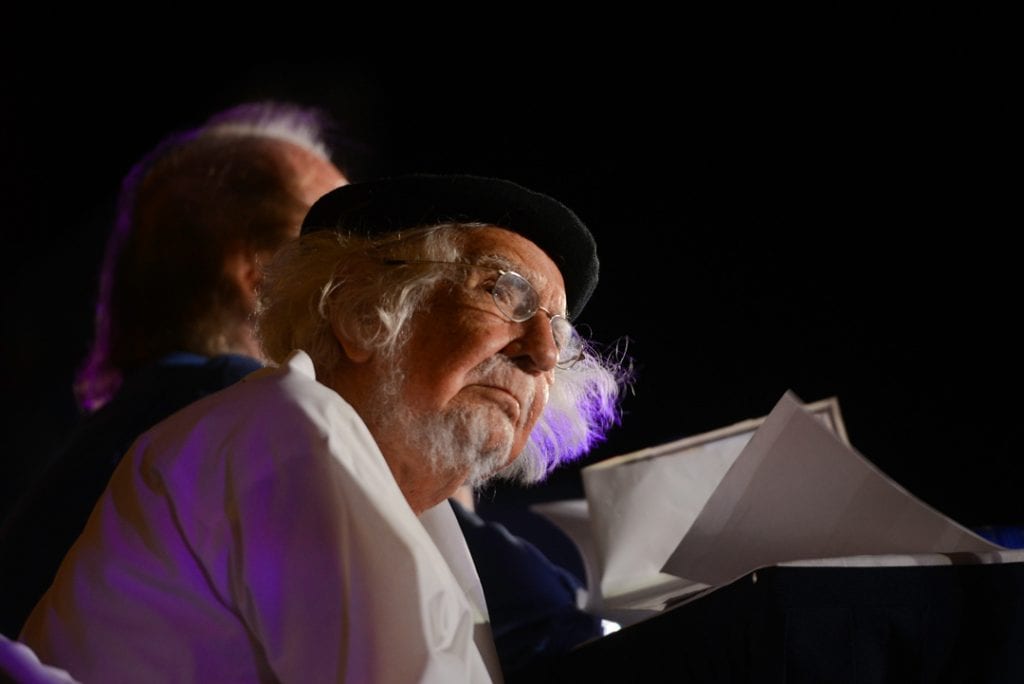 HAVANA TIMES — A legal edict which was published in the official La Gaceta newspaper of Nicaragua last Friday, demands that poet Ernesto Cardenal pay a 17.222 million Córdoba (800,000 USD) debt to Nubia del Socorro Arcia Mayorga, for "damages". Thus, Nicaragua's Justice System is re-opening a case which the priest himself has denounced as political persecution by the regime of Comandante Daniel Ortega.
This case began because of the differences between parties on how the Solentiname Development Association was managed, an umbrella under which included the Mancarron hotel, located in this archipelago in the Lake of Nicaragua.
Luz Marina Costa, the priest's personal assistant for more than 30 years, told us that the story began back in the 1980s. Cardenal had received funding from Germany to create a school for rural leaders in Solentiname. The building was built but it was never used for this end. In the 1990s, the Solentiname Development Association decided to transform the building into a hotel.
Alejandro Guevara – a rural leader in the Solentiname community created by Ernesto Cardenal, was a Sandinista guerrilla, a government delegate in Rio San Juan during the Revolution and then a congressman in the National Assembly – ran the hotel alongside Arcia Mayorga, his wife at the time.
In 1994, Guevara passed away in a car accident and the Association decided to donate approximately 40 acres of land to the widow Arcia Mayorga's children on the Archipelago, as well as to keep her as the head of running the Mancarron Hotel. According to Costa, a contract was signed where it was established that Arcia Mayorga wouldn't have to pay rent for the hotel for the first two years. However, she then "doctored" a document which was signed by Cardenal, where the rental sum was 1000 Córdobas per month.
The Association protested over this and Arcia Mayorga was removed from the hotel's administration. She went to the courts and managed to get a ruling in her favor and the hotel was returned to her.
"She is claiming the hotel as if it were her inheritance, and that isn't the case," Acosta said, who is a member of this Association.
Lawyer Jose Ramon Rojas Mendez is representing Arcia Mayorga and pushing the edict forward. This is the same lawyer who represented Comandante Ortega when Zoilamerica Ortega Murillo denounced him for sexual abuse. The ruling for the huge debt was issued on June 17, 2016, by the Third District Court Judge, La Gaceta revealed.
Arcia Mayorga acted as Minister of Tourism for a short while when Comandante Ortega returned to power in 2007. Ernesto Cardenal's history with Arcia Mayorga includes another complaint against him for libel.
Arcia Mayorga got remarried to German citizen Inmanuel Zerger, the owner of Solentiname Tours, who sued Cardenal for libel. Zerger managed to get Managua's Criminal District Judge, David Rojas, to rule in his favor in 2008. The poet was fined thousands of dollars, which he has refused to pay as he deems it "illegal and unfair." Cardenal was declared in contempt of court.
When the hotel case was at its most critical point, Arcia Mayorga accused Cardenal of "wanting to keep Solentiname because he was selling plots of land to foreigners, that's why I invite you to go to Solentiname to see the building work they are doing, while colleagues are being denied the deeds to their homes."
Cardenal created an Our Lady of Solentiname community in the archipelago and ever since then, his presence there has kept up with his mystical poetry. He writes poetry, he used to sculpt; he gave mass and lived with the local people in Solentiname.
The priest – told off by Pope John Paul II on his first visit to Nicaragua during the Sandinista Revolution (1983) – has been one of Ortega's government's fiercest critics, as well as that of current vice-president Rosario Murillo.
"This payment doesn't have any grounds or make any sense. It's absurd, ridiculous, a felony to keep on abusing a 92-year-old man who has only brought good things to Nicaragua," Acosta said.
Poetry festival keeps quiet
The International Poetry Festival in Granada, Nicaragua – which kicked off this year's edition on Monday – hasn't made any comment about Ernesto Cardenal's debt. Nonetheless, writer and poet Gioconda Belli has commented, independently, on her social media.
Meanwhile from Spain, the Granada Poetry Festival has shown its solidarity with Father Cardenal. "The new attack he has received clearly comes from vengeance and retaliation for his always critical attitude when it comes to abuses of power," Daniel Rodriguez Moya and Remedios Sanchez, directors of that poetry event, said.
The organizers of the event in Spain stressed the fact that Cardenal rose his voice against Somoza back in the day and that he was a key player in the Sandinista struggle against the dictatorship. Now, they noted, he is just doing the same thing against new forms of authoritarianism which have unfortunately taken root in Nicaragua. "This is why we urge the Nicaraguan government to stop this repression against an undisputed figure once and for all, who has fought for freedom and democracy on an international level, who continues to raise his voice on the front line against the country's current political situation," they added.