Nicaragua: Get the Journalists for the Crime of Reporting
Online Smear Campaign Targets Freelance Reporter in Nicaragua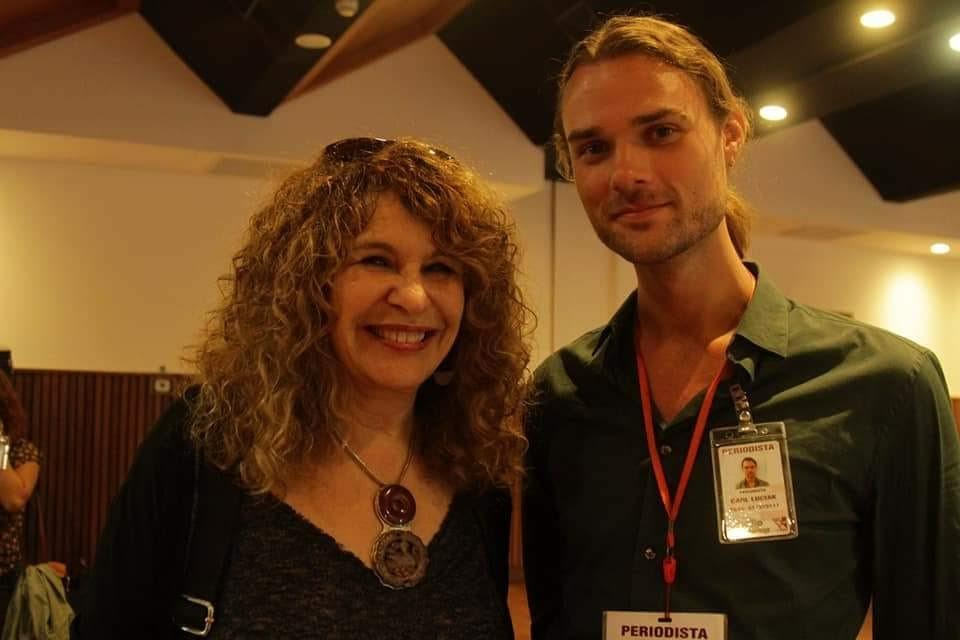 HAVANA TIMES – Nicaraguan authorities should investigate a targeted online harassment campaign against freelance journalist Carl David Goette-Luciak, find those responsible, and ensure his safety, says the Committee to Protect Journalists (CPJ).
The hard part is that the harassment of journalists, both national and foreign, has been a constant since mid-April during the Ortega government's ongoing repression against any and all protest. The question then is will they investigate themselves?
On September 16, dozens of social media accounts began sharing photos and videos of Goette-Luciak, a citizen of the U.S. and Austria, in posts accusing him of attempting to destabilize the country and being a Central Intelligence Agency operative in Nicaragua, among other accusations, the journalist told CPJ via phone. The posts also shared personal information about Goette-Luciak, including his home address, he told CPJ.
The method used in the harassment campaign is consistent with the government's persecution not only of people who protest but against family members and friends, similar to the way Mafias and gangs tend to operate.
Goette-Luciak has lived in Nicaragua for three years, working primarily as a documentary film producer and writing some articles on the side, he told CPJ. He said he switched to full-time journalism around April, covering the growing anti-government protests across the country, and his work has appeared in outlets including the Washington Post and Britain's Guardian. He is also the director of investigations at La Ciudadana Radio, a radio station that has provided coverage critical of the government.
"It is vital that a diverse range of journalists are able to cover the unfolding events of Nicaragua's political crisis safely," said CPJ Central and South America Program Coordinator Natalie Southwick. "Doxxing and calling for violence against a journalist are unacceptable acts of intimidation, and Nicaraguan authorities must take immediate steps to find those responsible for the threats against Carl David Goette-Luciak and ensure that they face justice."
Goette-Luciak told CPJ the threatening messages began on Sunday, September 16, and continued through the week. He believes that people tried to follow him home on multiple occasions before his address was widely shared on the morning of September 17.
"They had the exact address, including the name of the owner of the house, which I didn't even know," he told CPJ.
Some of the accounts sharing these posts appeared automated, using the same language and images and posting within minutes of each other on Twitter and Facebook, then later on other platforms including WhatsApp and YouTube, according to a review of the posts by CPJ. Goette-Luciak told CPJ that some of the accounts were linked to government-affiliated organizations, while others appeared to be real individuals.
The posters shared photos of Goette-Luciak from his personal Facebook account and professional publications, including one in which he is standing next to a man holding a gun, and accused him of affiliation with the CIA and various crimes including "complicity in the torture and killing of police officers and Sandinistas." Some users encouraged others to hunt down Goette-Luciak "even looking under rocks" and called for him to be captured and turned over to police, tortured, or expelled from the country.
"Carl David Goette-Luciak is a freelancer for the Guardian and has contributed reporting on recent violence in Nicaragua. We take the safety of all our journalists including freelancers, very seriously, and have been in regular contact with Carl David," a Guardian News and Media spokesperson said in a written statement to CPJ.
Government supporters have previously used targeted social media harassment campaigns to intimidate and threaten foreign reporters in Nicaragua. Earlier this year, a group of social media accounts attacked Tim Rogers, a U.S. citizen and senior Latin America editor for the online news site Fusion who has reported from Nicaragua for more than a decade, with similar accusations of CIA affiliation and plots to destabilize the country, forcing him to leave the country for his own safety in April, Rogers told CPJ at the time.
Protests against a proposed pension reform that began in March have morphed into nationwide demonstrations against President Daniel Ortega's government. More than 300 people have been killed mainly by police and pro-government paramilitaries, according to human rights groups. Government security forces have frequently roughed up and shot at journalists, according to CPJ research.