Nicaragua: International Concern over Ortega's Police Crackdown on Opposition Marches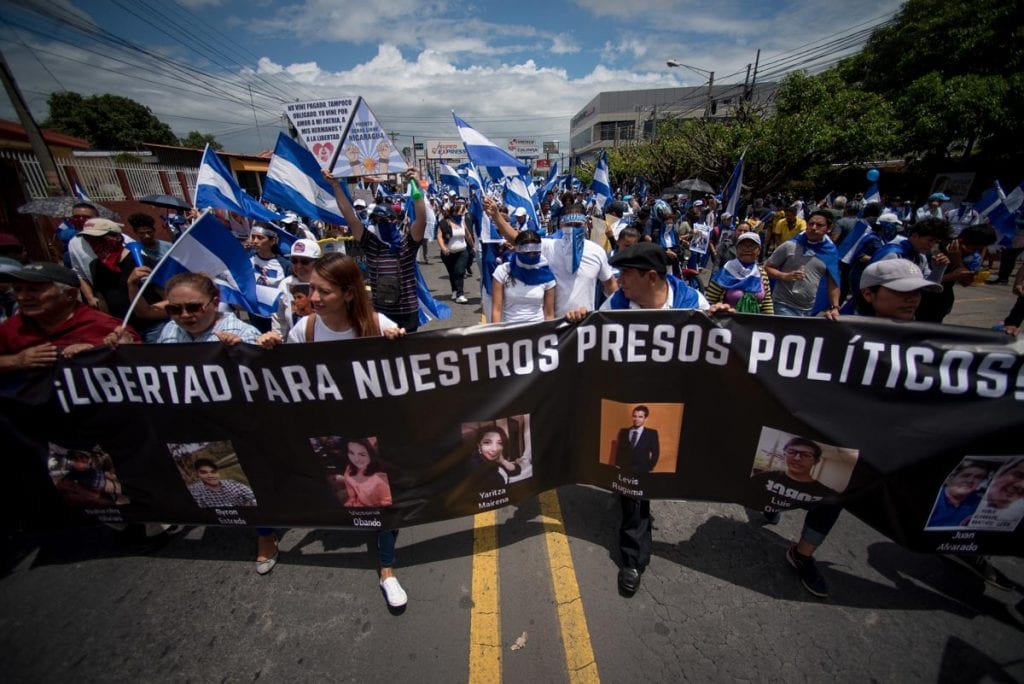 HAVANA TIMES – The Inter-American Commission on Human Rights, the IACHR, expressed its concern after the Sandinista police in Nicaragua described as illegal all marches carried out against the government of Daniel Ortega, responsible for the deaths of more than 320 Nicaraguans and hundreds of political prisoners since April, reported 100% Noticias.
Pro-Ortega marches and rallies are welcome and take place under large-scale Police and paramilitary protection.
"The IACHR receives with concern the press release, issued by the National Police of Nicaragua, that classifies all anti-government demonstrations as illegal and criminalizes those who publicize them, which is contrary to inter-American standards and inhibits the exercise of inherent rights of a democratic society," they wrote via twitter.
Besides threatening those who participate, the Ortega police also threatened those who call for the marches saying they will be taken "to justice", which in these times means fabricated charges of terrorism, murder, assaults, destruction of property and other crimes.
The communiqué of the Sandinista Police contradicts the Constitution in its article 54, which states that: "The right of concentration, demonstration and public mobilization is recognized in accordance with the law."
Last Sunday, as a result of the repression of the Sandinista police, a teenager was murdered and several other peaceful demonstrators were wounded by Ortega forces.
"No law can establish requirements that prevent in practice the possibility of demonstrating, of protesting because doing so is denying rights. Constitutional and Democratic States enjoy better health and receive valuable feedback when they have an active citizenship", said Gonzalo Carrion, a lawyer of the Nicaraguan Center for Human Rights, Gonzalo Carrion.
National and International Human rights organizations maintain that protesting is not a crime in Nicaragua and that the marches against the government have been peaceful, only interrupted by armed attacks by paramilitaries and the Police.