Nicaragua Ready to Receive Central American Games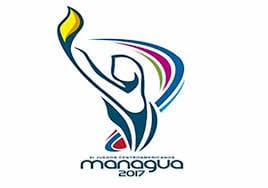 HAVANA TIMES (dpa) — Nicaragua is ironing out the final details before receiving around 3500 athletes from 28 different sports disciplines next month for the XI Central American Games, government authorities in Managua reported on Tuesday.
Emmett Lang, the president of Nicaragua's National Olympic Committee, said that the event  will take place from December 3-17 at 25 sports venues in Managua and in the provinces of Esteli (north), Rivas (south) and Granada..
The Games involve seven countries: Guatemala, Honduras, El Salvador, Panama, Costa Rica, Belize and the host Nicaragua.
The main venues for the XI Games will be the brand-new "Denis Martinez" baseball stadium which was built with funding from Taiwan and opened last month, the "Alexis Arguello" gym and a new sports center which is about to be completed.
Lang pointed out that as well as competitions in the capital, there will be games at football stadiums in Esteli and Granada. Some water sports will take place on the Lake of Nicaragua and at the San Juan del Sur beach restort.
Since 1981, Nicaragua asked on three occasions to be the host of the Central American Games, however a lack of adequate infrastructure prevented them from holding them. Finally, the Central American Sports Organization (ORDECA) gave the country the competition in 2013.
Lang announced that 25 million USD had been invested into organizing the XI Games, which had been dedicated to improving infrastructure and towards accommodating 3000 foreign athletes in 13 hotels in four cities, with round-the-clock medical care, aides and security.
This figure also covers the participation of 622 trainers, 252 referees, 196 technical delegates, 68 kit men and 25 medical teams, as well as having 1,613 transport vehicles and making 2,300 medals.
"We have all of the conditions to host the Central American Games like our country and the region deserves," Fidel Moreno, general-secretary of Managua City Hall and a member of the Organization Committee, said.