Nicaraguan Government Says Forest Reserve Fire Extinguished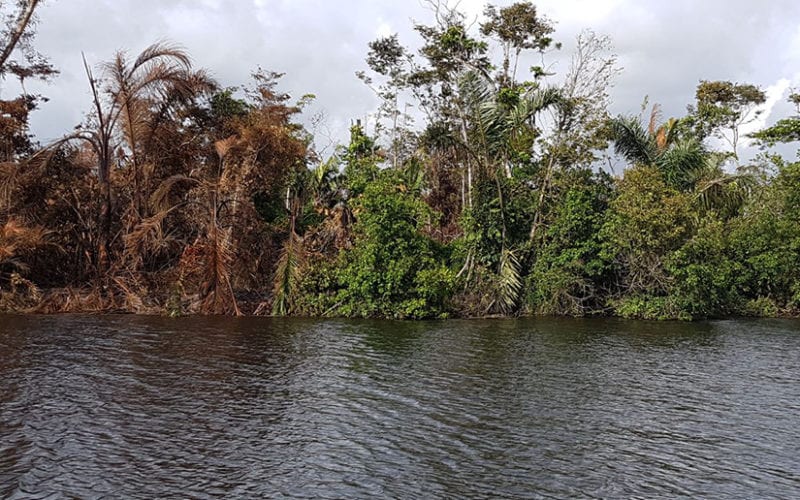 HAVANA TIMES – The Nicaraguan government announced Friday that the major fire has been put out in the Indio Maíz (southeastern) biological reserve, after ten days in which the flames destroyed more than 5,400 hectares of humid tropical forest, dpa reported.
Vice president and the only government spokesperson, Rosario Murillo, declared that "at this hour there is no fire" in the reserve, which is located on the border with Costa Rica in an area of ??320,000 hectares and is the natural habitat of hundreds of animal and forest species.
"We have controlled and extinguished the fire," said the wife of President Daniel Ortega, citing Army reports in statemen
Murillo added that on Friday mornng the Air Force carried out exploration flights "and there are no pockets of fire, although smoldering materials such as tree trunks persist."
Murillo said the fire affected 5,484.7 hectares. According to government adviser José Milán, this represents 26 square kilometers, or 0.87 percent of the total area of ??the reserve.
Murillo said that 1,500 Army personnel and some 160 volunteers worked to put out the fire with support from the Nicaraguan air force and helicopters from Mexico, El Salvador and Honduras, which conducted 204 flights in which they unloaded more than 420,000 liters of water.