Nicaraguan Police Release 40 Arrested after International Outcry
By Gabriela Selser (dpa)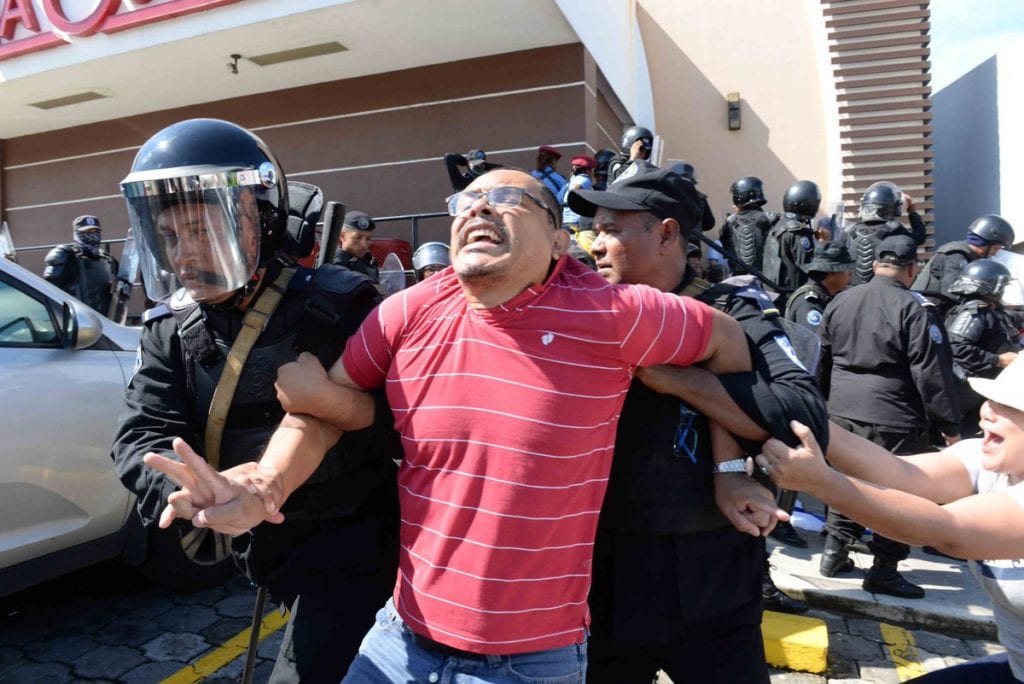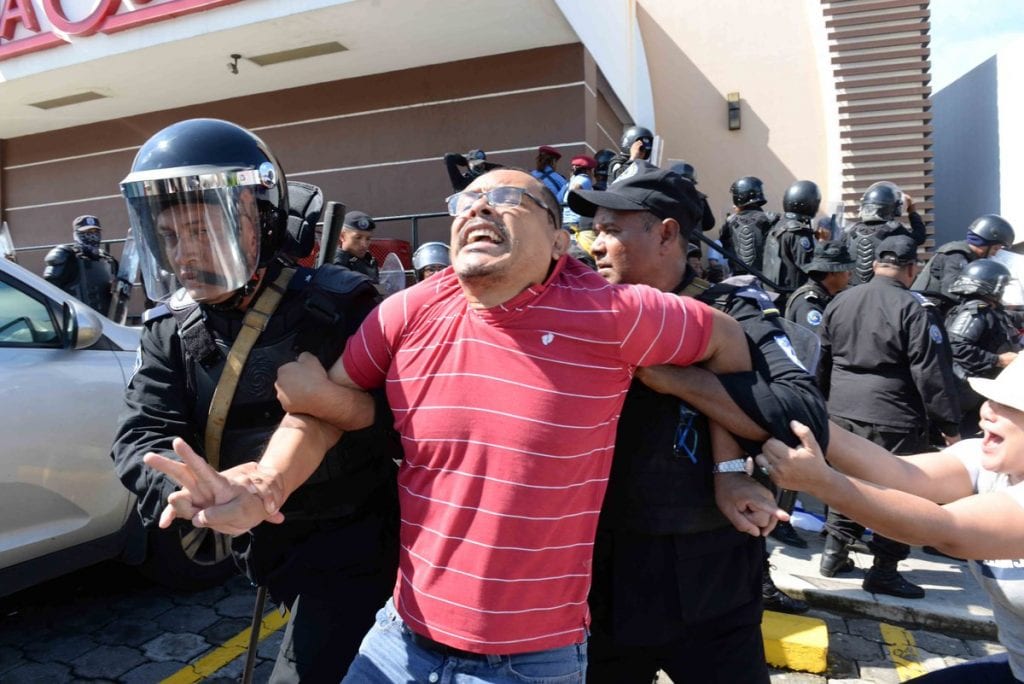 HAVANA TIMES – The forty people who were arrested Sunday by Nicaraguan police forces for protesting against Daniel Ortega's government have been released, the Nicaraguan Center for Human Rights (CENIDH, independent organization) announced today, reports dpa news.
Ortega's government has locked up over 400 political prisoners, many of whom have already been charged with fabricated crimes of terrorism and organized crime, notes CENIDH.
Marlin Sierra, CENIDH director, told dpa that the National Police released the 38 people who were arrested on Sunday in Managua, including three political leaders. Human rights advocate Haydee Castillo and opposition marathon runner Alex Vanegas were also released, she added.
Opposition leaders released were: Suyen Barahona, president of the dissident Sandinista Renewal Movement (MRS), former president of the same party, Ana Margarita Vijil and the leader of the Movement for Nicaragua (MpN), Jose Antonio Peraza.
Several TV channels broadcast images of Vijil and Barahona leaving the prison known as El Chipote, just like Castillo, who was also arrested on Sunday at the Augusto C. Sandino airport.
Protestors were arrested when they came together to take part in a march called by the opposition movement, Blue and White National Unity. Ortega's Police forces have not officially announced their release.
News of these mass arrests triggered a wave of backlash from the world's most important human rights organizations, as well as from the Costa Rican and Panamanian Governments and MERCOSUR member states: Argentina, Brazil, Paraguay and Uruguay.
A press release published in the Uruguayan capital made its concern over the arrest of human rights advocates this Sunday clear, which "reveals that the social and political crisis this country has been experiencing has gotten worse," they said.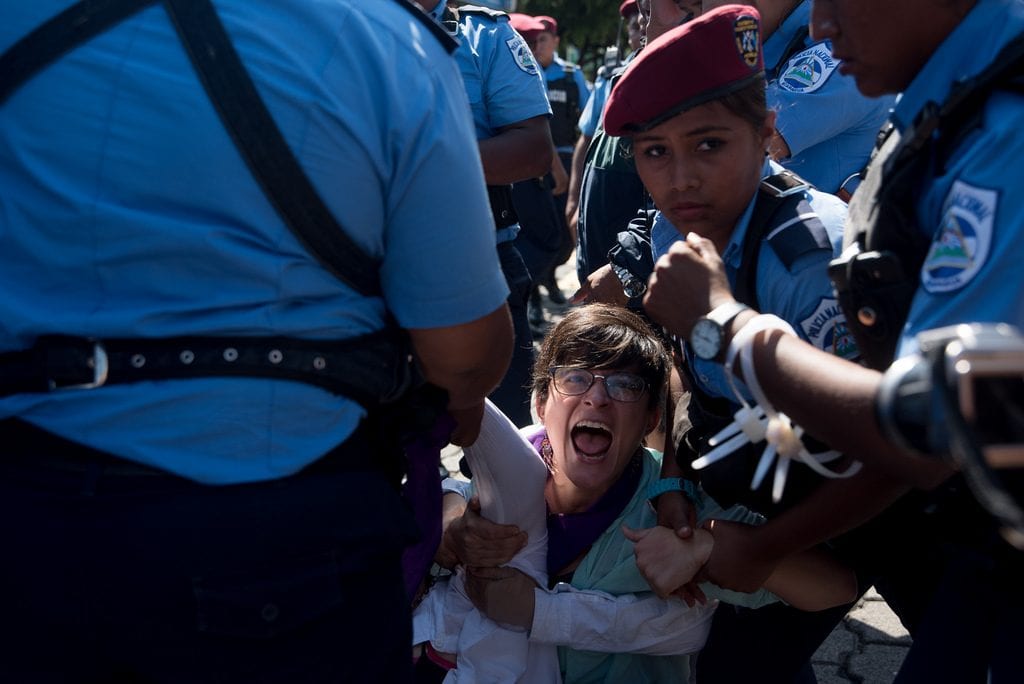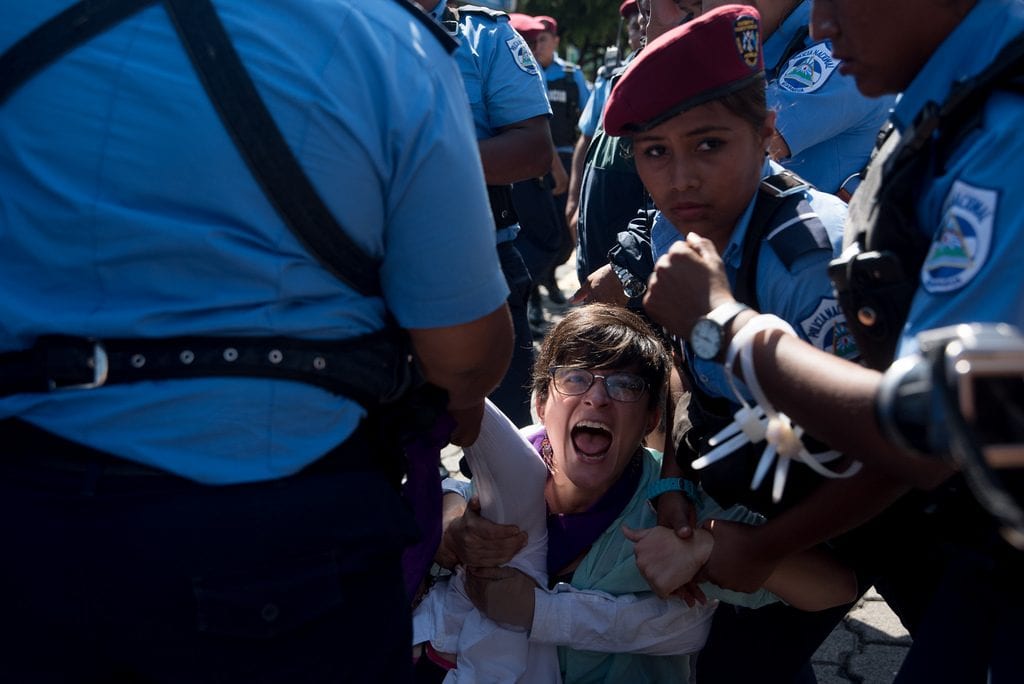 These actions are "incompatible with a democratic system of government and have resulted in a large number of victims since last April," the press release from MERCOSUR's Foreign Affairs ministers concluded.
Allan Cordero Ocon was one of the protestors to be arrested, a pilot with dual Nicaraguan-Costa Rican nationality. Cordero was arrested along with his wife, US citizen Marcela Martinez and Costa Rica's Government demanded their release.
Meanwhile, the director of the Nicaraguan Association for Human Rights (ANPDH), Alvaro Leiva, who was granted political asylum by the Costa Rican authorities, said that he left Nicaragua illegally in late July because his life was in "great danger".
"This danger was reflected in attacks at my office in Managua, directed at me and colleagues closest to me, anonymous phone calls, hate campaigns on social media," the activist told Costa Rican newspaper "La Nacion".
In Managua, Blue and White Unity coalition leaders have announced that they will continue to hold protests against Ortega's Government, which they believe to be "a dictatorship".
On the other hand, the University Coordinator for Democracy and Justice, a member of the Blue and White Unity coalition, called for a 3-day "general consumption strike". This protest involves switching lights off at home and in offices and not consuming products which create profits for the Ortega Treasury.
According to the student organization, the private sector "has refused" to take part in an indefinite national strike or at least for 72 hours. Since June, there have been three 24-hour strikes.
In an apparent message to the private sector, Managua's auxiliary bishop, Monsignor Silvio Baez, said in his Sunday sermon that "in Nicaragua, there are people who sell their conscience and principles for money."
"They have been bought. They are accomplices of economic inequality, social injustice and brutal repression. Don't put a price on your conscience!", the prelate said, who also condemned "repression and arbitrary arrests" and urged the Government to sit down at the dialogue table and put an end to this crisis.
Sunday's arrests happened at the same place where students had their first "sit-in" and were attacked by the Government's riot police on April 18th, which sparked a wave of nationwide protests and the crisis that the country is currently suffering.
The conflict has resulted in the loss of no less than 325 lives, according to national and international human rights organizations, who also record that over 2,000 people injured and approximately 400 political prisoners. Many of these people have already been charged with fabricated crimes of terrorism and organized crime.