Nicaragua's Reserves Drop Sharply in Three Months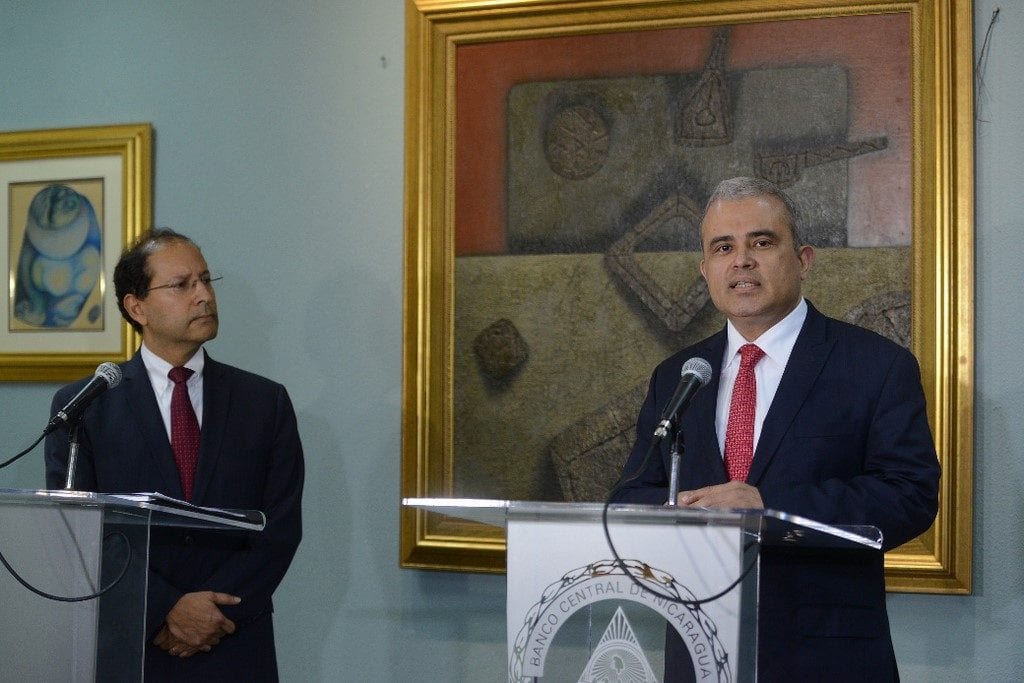 The withdrawal of bank deposits increases, and the number of people affiliated to Social Security drops
By Ivan Olivares (Confidencial)
HAVANA TIMES – Although the government tries its best to make everything look normal (the Central Bank organized an exhibition of folk costumes, while TV channels of the presidential family try to show that everything is happiness in popular markets and tourism establishments), data shows a very disturbing truth: reserves and deposits continue to fall, as well as the number of social security affiliates.
Statistics show that the country accumulated US $136.2 million in Adjusted Net International Reserves (Rinas), between January 1st and April 30th, when it reached a peak of $1.938 billion, beginning a constant decline from that moment on, which led it to lose $449.3 million and be at $1.489 billion by July 31st.
Most of the "de-accumulation", as economists call it, is explained by the withdrawal from commercial banks of deposits from the public, in addition to the withdrawal of government deposits from the Central Bank.
The fear of not being able to recover their money (or simply, the need to have cash available) led bank depositors to withdraw $582.2 million from their bank accounts between December 31 and the end of July. Although the figure is higher if compared against the maximum figure of 5,472.8 million accumulated as of March 31, in which case the loss of deposits rises to $844.1 million.
The Government is not far behind in its appetite to recover deposits: since the unexpected beginning of the crisis on April 18th and through August 6th, governmental withdrawals totaled 5,595.7 million Cordoba's, equivalent to 177.3 million dollars.
The majority (79.7%) of these withdrawals, equivalent to 4,460.5 million Cordoba's (141.4 million dollars), were made during the five weeks between June 30 to August 6.
One more statistic information included in the Labor Market Evolution Report through June 2018, shows that the country is far from returning to normality. Since November of last year, when the number of INSS (Social Security System) affiliates was 921,328 persons, the figure has not stopped from going down month by month. Including, even before the crisis began.
The cumulative loss of affiliates between November 2017 and June 2018 was of 110,898 people (12.1%), bringing the new number of INSS affiliates to 810,430.