Nine US Governors Ask Congress to Lift the Embargo on Cuba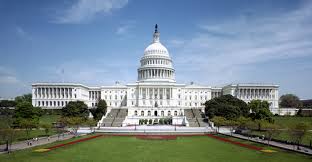 HAVANA TIMES — Nine US governors urged Congress to lift the economic and commercial embargo on Cuba, according to a letter released today reported by dpa news.
"It's time for Congress to act and lift travel restrictions, financial and other barriers that block normal trade and exchange between our country and Cuba," states the letter sent to the Republican and Democratic leaders in Congress.
The letter is addressed to the Speaker of the House of Representatives, John Boehner, the leader of the Republican majority in the Senate, Mitch McConnell, and the leaders of the Democratic minority in the House, Nancy Pelosi, and the Senate, Harry Reid.
The governors, all from important farm states, recalled that since 2000 for the first time in four decades sales of agricultural products and foodstuffs to the island were allowed under certain conditions, "Cuba has become an important market for many US Agricultural products."
But they complain that "the financial restrictions imposed by the embargo limits the ability of US companies to competitively serve the Cuban market."
Other countries such as Canada, Brazil and the European Union Competitors "are increasingly seizing a market share from American industry, since these countries do not face the same financial constraints," explained the governors in their letter.
The governors are convinced that "ending the embargo will create jobs here at home, especially in rural states and create new opportunities for US agriculture."
"The expansion of trade with Cuba will further strengthen the agricultural sector of our country by opening a market of eleven million people just 90 miles from our shores," and help maintain the significant US agricultural exports, "which reached a record US $152.000 billion in 2014," said the governors.
The letter, dated October 9, is signed by two Republican governors – Robert Bentley (Alabama) and Clement Leroy "Butch" Otter (Idaho) – and seven Democrats: Steve Bullock (Montana), Edmund G. Brown (California), Mark Dayton (Minnesota), Thomas Wolf (Pennsylvania), Peter Shumlin (Vermont), Terence R.McAuliffe (Virginia) and Jay Inslee (Washington).
Farmers and ranchers have their eyes on the Cuban market, following the resumption of bilateral relations last July between Washington and Havana, after more than half a century of disruption and ideological confrontation.
While President Barack Obama has taken several steps to ease the sanctions, only Congress where Republicans have a majority, can lift the embargo entirely.
Obama, who last December surprised everyone by announcing the diplomatic thaw with Cuba, has repeatedly urged Congress to lift the embargo.
Cuba maintains that there can be no normalization of relations until the United States lifts the embargo.