Norge Vera Optimistic on Mound Return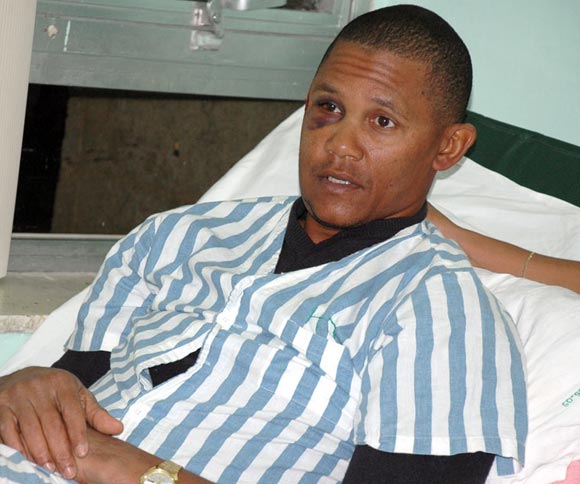 HAVANA TIMES, Nov. 11 – Today's report indicates that Santiago de Cuba veteran star pitcher Norge Vera has been moved to the Hermanos Amejeiras Hospital in Havana and is resting comfortably while awaiting reconstructive nose surgery to repair damage suffered in a street brawl last Sunday.
Emerging details now suggest that Vera was struck in the face with an undetermined "heavy object" while intervening to a protect family member being assaulted by an unnamed intruder at a private party.
The blow caused multiple fractures to the nose area (three fractures of the cheekbone) but fortunately the star pitcher received no lesions or lacerations to the adjoining eye area.
Vera was interviewed by the internet journal CubaDebate in Havana on Tuesday afternoon, he explained that pain from the injury had subsided and that he was resting comfortably.  He also expressed his strong desire to return to pitching as soon as possible and suggested (probably overly optimistically) that he might be able to resume training in as brief a time as two months (in time for the second half of the National Series season).