Now You Can Pay for a Cuban's WiFi Use from Abroad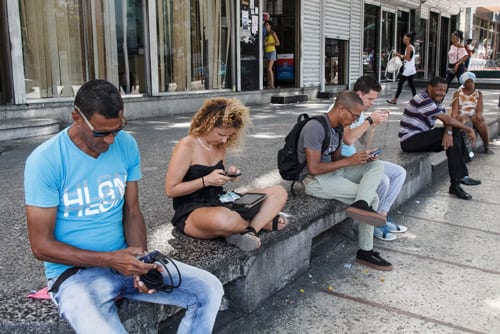 HAVANA TIMES — With home Internet service unavailable to Cubans and public WiFi hot spots prohibitive in cost for the average worker/professional, the State monopoly Telecommunications Company of Cuba (ETECSA) announces that it will now allow people in other countries to pay for Cubans' Internet use, reported Progreso Semanal.
At 10 CUC (11.50 USD) relatives and friends can facilitate five hours of a Cuban's browsing or family communications with the outside world, notes ETECSA, which said the service takes effect on October 6 at the website http://www.ding.com/es/paises/caribe/cuba/nauta.
To receive the gift, the Cuban on the island must have a permanent Nauta account with ETECSA. Such accounts, available by contract, are valid for 330 days and can also be reactivated by depositing funds at any commercial ETECSA office.
To effect the payment, continues the note, you must enter the access data of the user's account, for example, [email protected] or [email protected] as appropriate.
For more information, users can call 118 in all of Cuba.