Ortega Breaks Agreement, Captures Nicaraguan Folk Dancer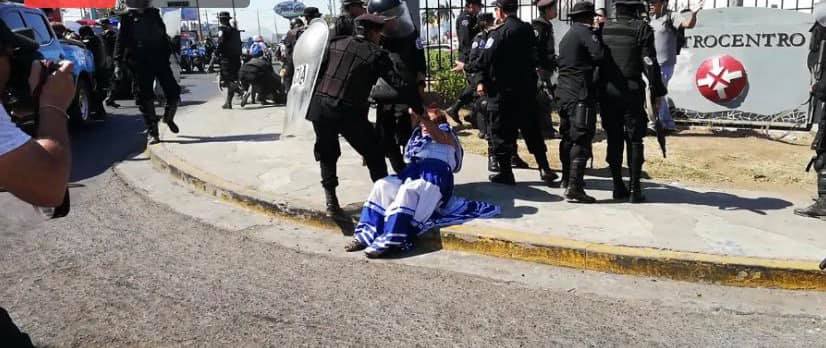 HAVANA TIMES – Nobody is saying that the word of Daniel Ortega is worth much, but today was just one more sad example of the decline in the ethics of the once revolutionary.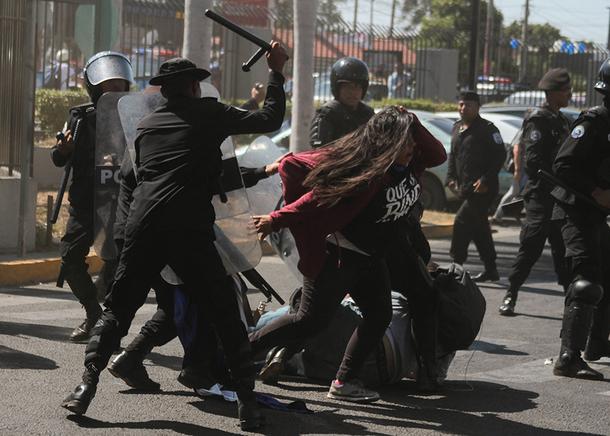 Less than 24 hours before, on Friday, Ortega's government signed an agreement with the Civic Alliance for Justice and Democracy that restored constitutional rights and freedoms to the Nicaraguan people, suspended since April 2018 in the regime's deadly crackdown against dissent.
On Saturday, once again Ortega called out his riot police and paramilitary forces to lay siege and attack and arrest peaceful demonstrators. It was such a contradiction with the agreement signed the day before that led some observers to doubt that any negotiations with the government are a waste of time.
One of those violently arrested was Flor Ramirez (Dona Flor) for wearing a folklore dress she made with the blue and white colors of the Nicaraguan Flag and protesting against the government. Flor has been beaten, harrassed and arrested by Ortega's forces on other occasions.
Dona Flor is one of three popular icons of the protest movement against the Ortega regime along with marathon runner Alex Vanegas and street vendor Dona Coquito who have recently gone into exile in Costa Rica. Read about them here.