Ortega Confiscates Assets of Nicaraguan Health NGO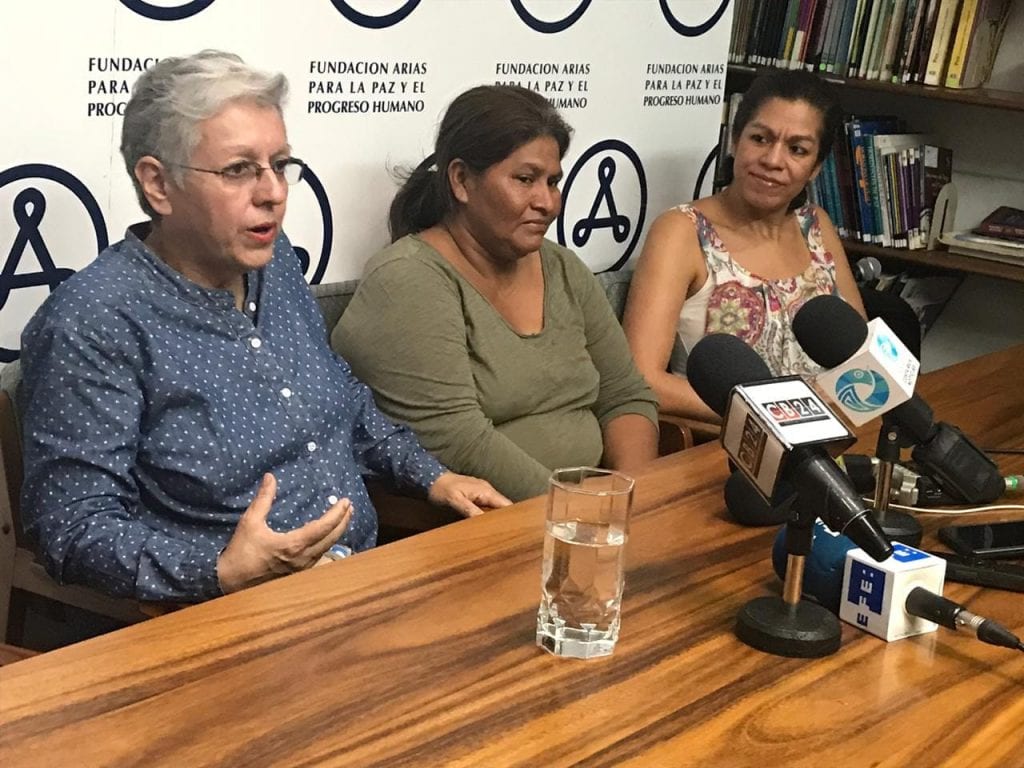 Ana Quiros was expelled from the country on Monday, November 26th
"The goods and assets must be delivered to the State of Nicaragua," says the decree approved by the National Assembly

By Maynor Salazar (Confidential)
HAVANA TIMES – The National Assembly, controlled by the regime of Daniel Ortega and Rosario Murillo, canceled the legal status of the Center for Information and Health Advisory Services (CISAS), led by the recently expelled feminist activist and human rights defender Ana Quiros. Through his legislators, Ortega ordered that all goods and assets belonging to the NGO "will have, prior liquidation and must be delivered to the State of Nicaragua."
Quiros, born in Costa Rica and with four decades living in Managua, had her Nicaraguan nationality, obtained in 1997, summarily cancelled and she was expelled from the country with a five-year restriction on returning, this Monday, November 26th.
The cancellation of the legal status of CISAS had 71 votes in favor and 16 against. The initiative to cancel this NGO was promoted by the Sandinista deputy, Filiberto Rodríguez, held responsible by university students from Leon for ordering the repression by his party's thugs in the university city in April.
"CISAS and its members distorted the objective of the legal status, dedicating themselves to the realization of other activities not foreseen in their aims and objectives, for which this organization was constituted as a non-profit legal entity," says part of the document read by the Sandinista deputy.
The decree approved by the Assembly states that financial institutions should refrain from authorizing any movement of the accounts they manage in the name of CISAS. It also indicates that the validity of the ordinance will be valid after its publication in the official newspaper La Gaceta.
An act of hatred
From Costa Rica, Ana Quiros told Confidencial how the immigration authorities and the National Police took away her Nicaraguan nationality and expelled her from the country where she had lived for 40 years. Actions considered by human rights defenders as illegal and manifestations of "hatred" on the part of the regime of Daniel Ortega and Rosario Murillo.
"Inside, in an office, the immigration legal advisor read me a resolution that said my nationality was canceled because I had two nationalities. The resolution said that the nationalized cannot have two nationalities unless they are from Central American countries. I asked him if there had been any change in the regional geography, because as far as I understood, Costa Rica was part of Central America. They did not answer anything, they did not give me the resolution. Then they told me to follow an officer," Quiros said.
According to Wendy Flores, lawyer of the Nicaraguan Center for Human Rights (Cenidh), the immigration officials also did not comply with the legal procedures established in the law to justify Quiros losing her nationality.
The summons sent to Quiros on Saturday, November 24, only informed her that she had to go to immigration on Monday at 10:00 in the morning. Vilma Nunez, director of Cenidh, affirmed that the document did not have any legal value and that to take away citizenship from any citizen, the first thing that had to be done was to hold a trial, which evidently never happened.
"It is a persecution directed against all the people who support the demands of Nicaraguans," emphasized Nunez. She added that another illegality in the process was the refusal on the part of the immigration authorities for a judicial review, to stop the annulling of Quiros' nationalization and her subsequent expulsion.