Ortega's Brother Urges Him to Disarm the Paramilitary in Nicaragua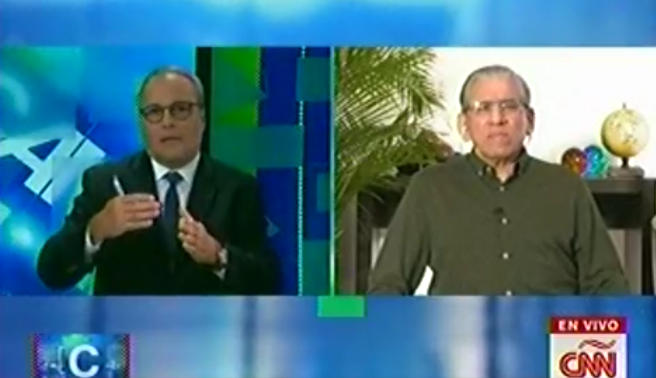 HAVANA TIMES – General (R) Humberto Ortega, former head of the Nicaraguan Army and brother of President Daniel Ortega, urged the government and the military institution on Friday to disarm the paramilitary forces that "have caused terror and death" in the country.
In declarations to CNN, the ex-military chief (1979-1995) assured that according to the Constitution "there cannot exist three armed forces" in Nicaragua, only the Army and the National Police.
"The Government should not allow, nor legitimize, irregular armed groups." He recalled, how "it took much effort to turn the Nicaraguan Army, into a non-partisan national body and therefore should not tolerate this situation."
Consulted on the responsibility of his brother on the paramilitaries, he said: "The State and the Government are the ones that must control these situations, and in this sense it is the president who is mainly responsible for the situation in the country," said Humberto who manages private businesses in Nicaragua and Costa Rica.
His statement was a direct contradiction to what Daniel Ortega recently maintained with Fox News and Telesur. In two TV interviews he denied anything to do with the paramilitary forces that have taken over the streets of many Nicaraguan cities, saying they are a creation of the "satanic right" with United States support.
Asked about the often speculated role of Daniel's wife and vice president in running the government the retired military officer prefered not to answer any questions regarding his sister in law, Rosario Murillo. He said that he has always only addressed his brother, both privately and in public.
Asked by the CNN interviewer if he maintains communication with his brother, Humberto said they used to speak regularly but the last time they conversed was shortly after the April crisis broke out and not since. "I have not sought him out nor has he contacted me," he admitted.
He said it does not bother him "or hurt" that in Nicaragua people are comparing his brother with the late dictator Anastasio Somoza, whom they both helped to overthrow in 1979. "Daniel does not necessarily represent the Sandinismo that we were in the 1980s," he said.
Finally, he said that the only way to resolve the crisis is to "continue the dialogue" that began in May with the mediation of the Catholic Church "and not seek another dialogue," as proposed by a right-wing liberal party allied with the government.
"Only dialogue can put Nicaragua back on a path of peace and reconciliation, there is no other way, otherwise it would be betting on war and war cannot be here anymore," he said.
Humberto Ortega led the Sandinista Army during the revolution of the 1980s, under the first government of his brother Daniel, when more than 100,000 young people were drafted to fight against the "contra" rebels.
For those that can understand Spanish here is the interview: