Ortega's Police Tell Striking Mothers "Here You Are Going to Die"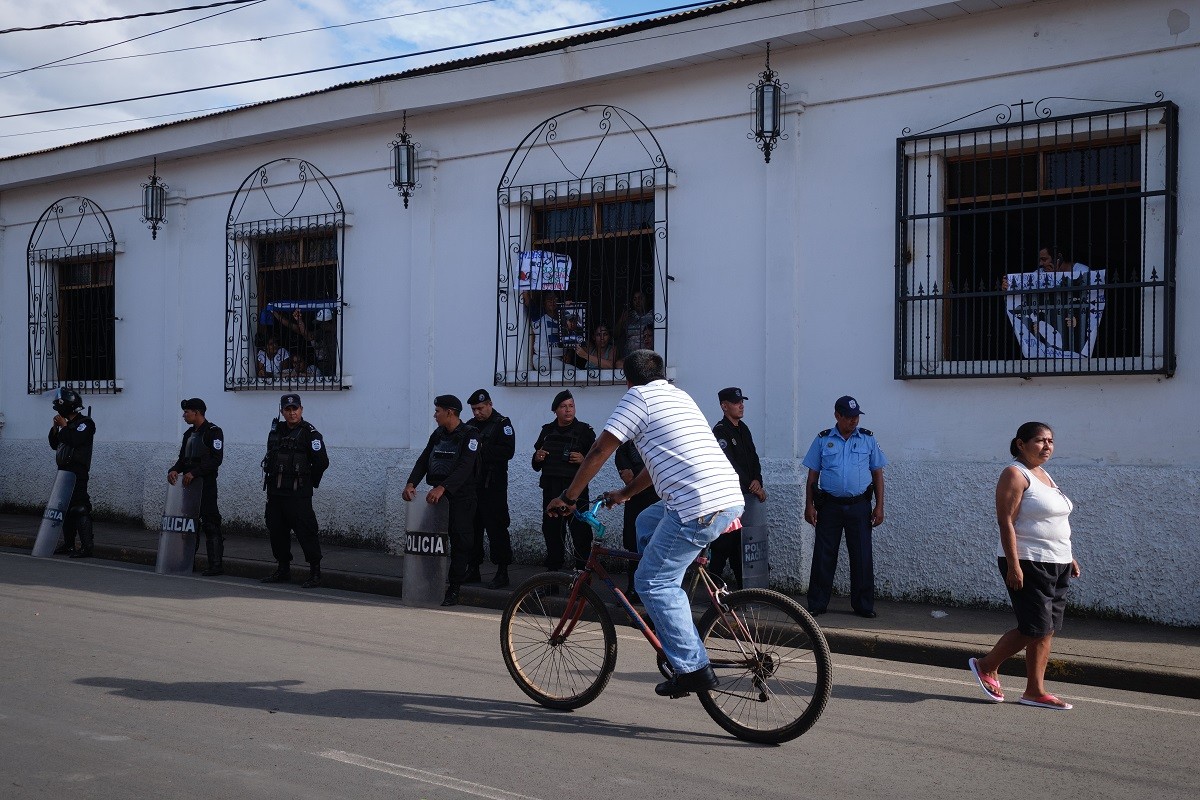 Ortega calls in reinforcements for the third consecutive day of the police siege around the San Miguel Arcangel church, in Masaya, Nicaragua.
By Franklin Villavicencio (Confidencial)
HAVANA TIMES – Daniel Ortega's police have intensified the isolation against ten mothers of political prisoners on hunger strike and other citizens illegally locked in the San Miguel Arcangel church in Masaya.
The women began a hunger strike last Thursday to demand the release of their children. Since then a police cordon prevents entry or exit to the temple. The police have told the mothers: "Here you are going to die."
In recent days Ortega, his wife/VP Rosario Murillo, their son Juan Carlos, and several officials have threatened anyone who protests against their government with a possible death sentence, referred to as "plomo", meaning lead bullets.
The mothers are accompanied by the pastor of the San Miguel church, the priest Edwin Román, the lawyer for political prisoners, Yonarqui Martínez and two former political prisoners Santiago Fajardo and Marlon Powell.
In a perimeter of 300 meters around the church there are several police patrol cars and dozens of riot police, which have installed metal fences to prevent the passage of citizens and vehicles.
The church is located in a central area of Masaya so the police presence has disrupted the free movement of many residents.
Ortega's forces have denied access to priests, who since Saturday morning tried to visit the temple. Cardinal Leopoldo Brenes asked the authorities to allow access by Father Bismarck Conde, but the authorities' response was to reinforce the police cordon.