Outrageous Soccer Madness in Belo Horizonte, Brazil
Unrest and destruction as the Brazilian soccer club Cruzeiro was relegated to the second tier of the league for first time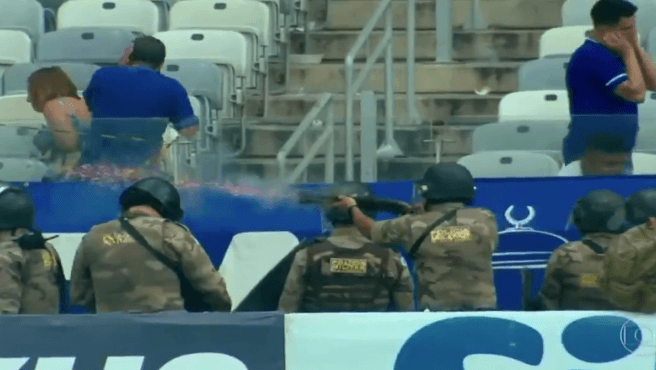 HAVANA TIMES – Cruzeiro fans took their frustrations out on the Minerao stadium in Belo Horizonte on Sunday as the club was relegated from the top division of Brazilian football for the first time in its 98-year history, reported dpa news.
Cruzeiro's final match of the season against Palmeiras was interrupted in the 84th minute when Dudu scored the guests' second goal.
In footage published by newspaper O Globo, explosions can be heard going off following the goal.
The video also shows fans ripping seats from the stands and throwing them towards the field of play, leading referee Marcelo de Lima Henrique to send players from both teams back to the changing rooms early.
De Lima Henrique can then be seen being escorted out by military police as explosions keep going off.
Cruzeiro's relegation to Serie B was made official by the 0-2 loss.
The Mineirao stadium later posted on Twitter images of smashed television screens, bathroom mirrors and sinks.
"The most painful thing was to see the passionate fans that usually cheer in the stands turn into vandals," the account said in a post.