Pence Goes to Florida to Meet with Venezuelan Exiles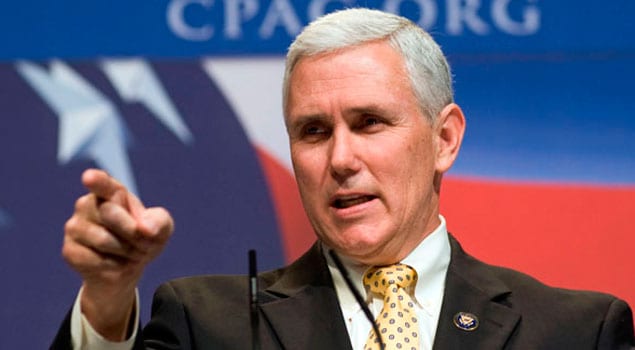 HAVANA TIMES – US Vice President Mike Pence will travel to Florida on Wednesday to meet with members of the Venezuelan exile community.
The White House today reported on the vice president's trip to Doral, a district in Miami-Dade County where in recent years a large Venezuelan community has concentrated.
Pence "will meet with members of the established Venezuelan exile community, new Venezuelan immigrants and other local leaders and officials (to speak) about the continuing desolation and turmoil in Venezuela," a statement said.
Pence will be joined by Florida Gov. Rick Scott; Senator Marco Rubio and Congressman Mario Diaz-Balart, with whom he will participate in a meeting with Venezuelans in a Catholic church. His visit will close with a speech addressed to the Venezuelan community.
Pence's meeting with Venezuelans comes after President Trump warned President Nicolas Maduro that he did not rule out a military option in Venezuela.
These words generated strong criticism in Latin America and Pence was confronted with the rejection the threat generated during his recent tour to four Latin American countries.
The Trump administration has shown great concern for Venezuela and has been working with other partner countries in the region, especially within the framework of the Organization of American States (OAS).
It has also imposed sanctions on senior officials of the Maduro government, including the Venezuelan president himself, freezing undisclosed bank accounts and other assets they may have in the United States.
After the election and inauguration of Maduro's Constituent Assembly, which he intends to have draft a new constitution, the White House also considers the possibility of an oil embargo or other measures related to crude oil.
Some analysts note that a crude oil embargo is unlikely because of the damage it would cause the US corporations that import it from Venezuela and don't have another short term source.