Pinar KOs Cienfuegos in Cuba Playoffs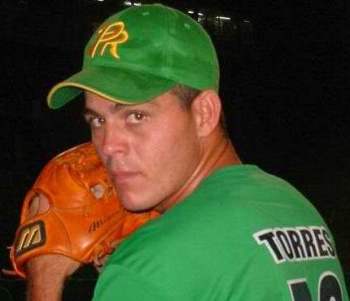 By Circles Robinson
HAVANA TIMES, April 10 — Game four in the Cuban baseball semifinal Western Division playoffs left Cienfuegos on the ropes down three games to one after losing 10-0 on Sunday.
In the East, Ciego de Avila rebounded from an early 4-0 deficit to win 8-4 and tie their series with Granma at two games each.
Monday is game five for both of the best-of-seven contests.
In the lopsided Pinar del Rio – Cienfuegos game, Pinar used the long ball to victory with homers by Norlis Concepcion (3 RBIs), William Saavedra, Donal Duarte and Lorenzo Quintana.
Yosvani Torres went the route for Pinar scattering seven hits. The game was called after seven innings on the ten run mercy rule. Cienfuegos starter Yunier Leyva gave up Pinar's first six runs and took the loss.
Granma looked on course to take a 3-1 lead in its series with Ciego de Avila when after three innings it held a 4-0 lead. But Ciego de Avila rebounded for four runs in the fourth, one in the fifth and three more in the eighth to win.
Yoelvis Fiss and Yorelvis Charles both hit solo homers for Ciego de Avila. Teamates Yorbis Borroto and Rusney Castillo each batted in two runs.
Yoenis Cespedes and Urmaris Guerra homered for Granma to give it its early lead.
Yander Guevara got the win with 4.1 innings of one-hit scoreless relief pitching. Veteran starter Ciro Silvino Licea Gonzalez took the loss allowing Ciego de Avila's first five runs over four innings.