Police Mobilize in Havana to Prevent Taxi Driver Protest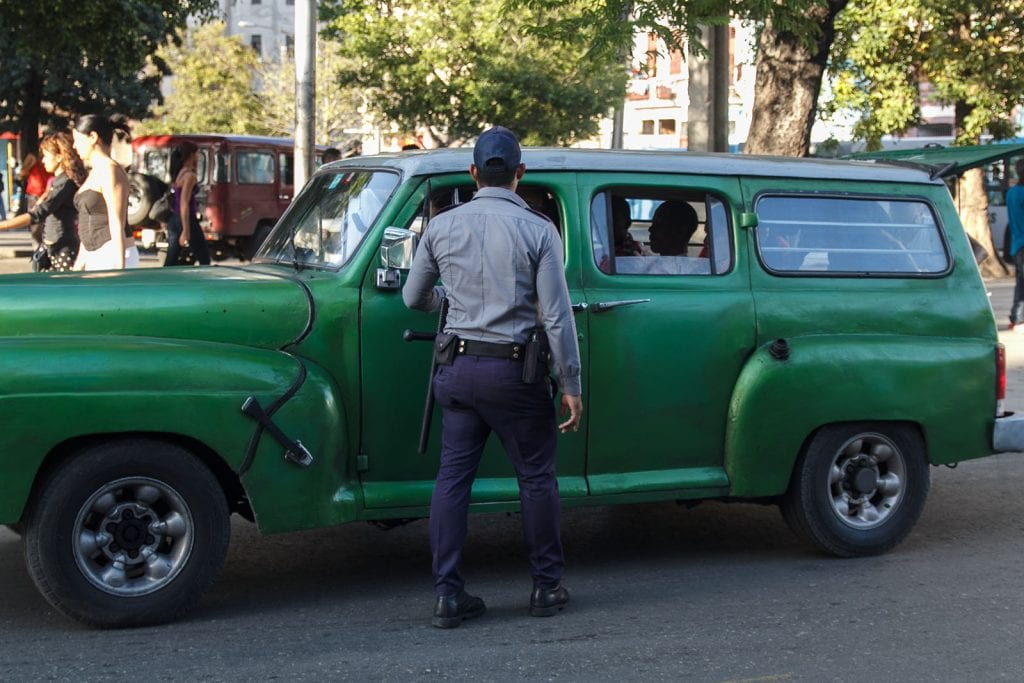 HAVANA TIMES – Agents of the Cuban Interior Ministry took to the streets adjacent to Paseo Avenue of the capital, and all access roads to the Plaza of the Revolution, on Monday for fear of a protest by private taxi drivers.
Uniformed and armed officers, as well as other plain clothes agents, were stationed at every corner of the streets leading to the offices of the Council of State. It is unknown how long the operation will last.
To a question from Havana Times, an agent confirmed that it was a precautionary measure, in case the taxi drivers, who called for a strike today, decided to try to reach the maximum seat of government.
A call to private taxi drivers not to work on Monday triggered this situation. There are reports of taxi drivers being intimidated by State Security agents who told them they better work as normal.