Protest Set for Saturday in Managua Despite Police State
A year after the establishment of the de facto police state where all opposition protests are prohibited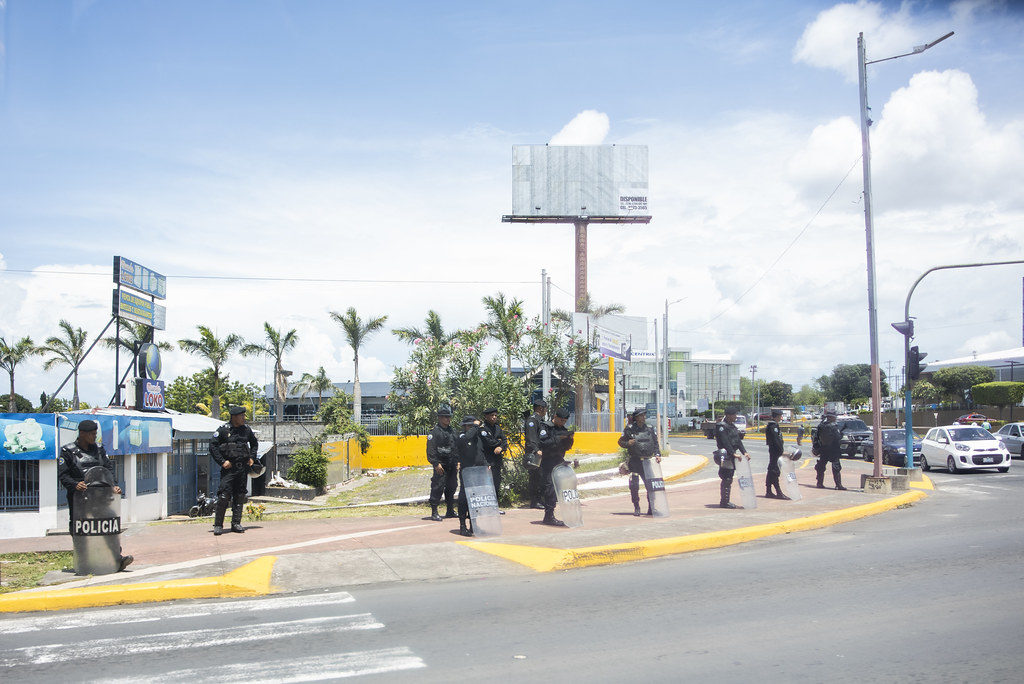 Eleven student movements join the call for the citizen demonstration against the Ortega Murillo regime
HAVANA TIMES – The Blue and White National Unity movement and the Civic Alliance for Justice and Democracy maintain their call for a citizen protest on Saturday, September 21. The demonstrators will demand the restoration of constitutional rights in Nicaragua, despite the stepped-up police siege and a counter march announced from the government ranks.
In addition, eleven organized student movements joined the call on the eve of the protest, announcing their support for the national demonstration called "Nothing is normal."
The protest is scheduled to begin at 11 a.m., at the Central America Roundabout sector, on Carretera a Masaya. The youth added four concentration points: the Movistar building; the Pellas building, Vistana building and in front of the National Lottery, all located in the immediate surroundings of the roundabout.
"We call on the Nicaraguan population to exercise our constitutional rights of mobilization and peaceful assembly," the organizations said in a statement read by Max Jerez, a member of the Civic Alliance, at a press conference on Wednesday.
The purpose of the demonstration is to demand "the cessation of repression and the murder of peasants, the release of more than 120 political prisoners, and the return of exiles with guarantees". The protest is also a commemoration of Matt Romero, a "teenager killed by the dictatorship on September 23, 2018".
The march, under the slogan "Nothing is normal", was called despite the National Police maintaining a strict prohibition of any sign of rejection towards Ortega, a measure criticized by jurists, since it contradicts the Constitution.
Ivania Alvarez, of the Blue and White Unity movement, said the march is to demand the cessation of the orders that undermine the rights of Nicaraguans.
"The march is going, we are not asking for permission, but notifying what the law protects us," Alvarez said.
Representatives of the opposition organizations said they were not afraid that the Police would once again deploy troops in Managua with weapons of war and Police dogs, to prevent the demonstration.
"We will continue to insist on the freedom of political prisoners, for true justice, for democracy, we won't let the regime take us over," said the former political prisoner and student leader, Edwin Carcache.
Since April 2018, Nicaragua has been experiencing a socio-political crisis that has left several hundred dead, prisoners and disappeared, thousands injured and tens of thousands in exile.
According to the Inter-American Commission on Human Rights (IACHR), at least 328 people have died in the context of the crisis. The Government recognizes 200.
The IACHR holds the Government of Ortega responsible for crimes "against humanity", while Ortega and his wife Rosario Murillo claim to be the victim of a "failed coup d'etat".