Protest Victory in Hong Kong, Government Withdraws Extradition Bill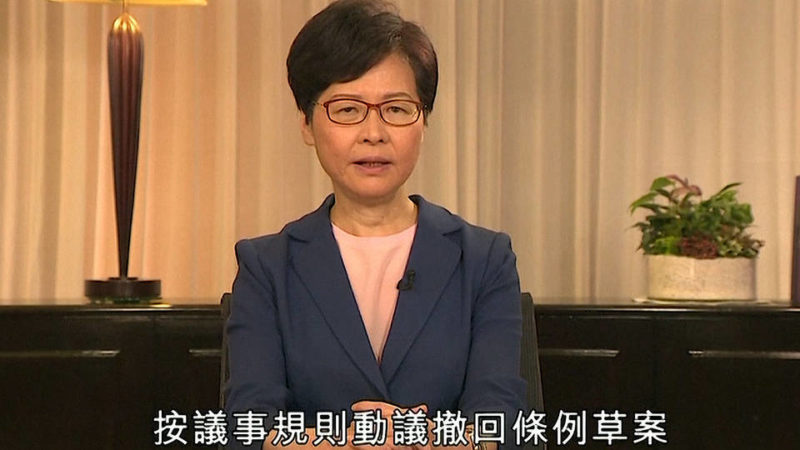 HAVANA TIMES – Hong Kong Chief Executive Carrie Lam has formally withdrawn the highly contested extradition bill today, after months of mass protests, reports Democracy Now on Wednesday morning.
Chief Executive Carrie Lam: "The government of special administrative region will officially withdraw the bill and eradicate the worries of people. The security chief will propose a motion to withdraw the bill after the legislative meeting is back. … From this month onwards, I and all the officials will visit the community and speak to the people from all walks of life who have different beliefs in politics and different backgrounds, and using that as a communication platform for them to voice their discontent and find ways to address the problems."
Demonstrators have engaged in over 13 weeks of organized protests, triggered by the extradition bill that critics warned threatened the semi-autonomous territory's sovereignty. Protest demands have since expanded to include a number of pro-democracy reforms, Lam's resignation, and accountability for police aggression against demonstrators.
[China has assembled a large military presence on the border with Hong Kong threatening intervention if the protests continue.]