Radio & TV Marti Job Openings
Tracey Eaton  (alongthemalecon.com)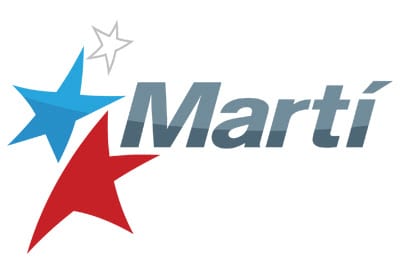 HAVANA TIMES — The Office of Cuba Broadcasting announced this week that it is looking for broadcast and television journalists, producers, narrators, editors, Internet data analysts, social media strategists, radio commentators, studio technicians and others to work at Radio & TV Martí in Miami.
The application deadline is 5 p.m. Oct. 9.
Those hired would work as independent contractors from Nov. 1, 2015, through Oct. 31, 2016.
A sampling of the job requirements are below.
Broadcast journalist:
• Performs a combination of services that will include researching, interviewing, writing and voicing original news stories and reports.
• Ability to adapt broadcast material for Radio, Television and Internet about events in Cuba, the U.S. and other countries.
• Produces and edits creative audio reports (CRs) on Adobe Audition digital technology.
• Demonstrates ability to record and process interviews by phone, live face to face, or on the field.
• Should have extensive knowledge of Cuba, its people, culture, institutions and political situation.
• Ability to adapt English material to Spanish.
• Must command different information means to validate the comprehensiveness, accuracy and balance of news products.
• Demonstrates high standards of radio broadcast journalism and news experience.
• Ability to function as news announcer on live or pre-recorded news bulletins or newscasts.
• Ability to put together news bulletins and mayor newscasts, adhering to format and editorial guiding from Supervisors.
Television associate producer:
Experience in the assistance of the basic concepts of broadcast production, writing, researching, voicing and overall production with knowledge of the appropriate graphics systems like Adobe Photoshop and After effects to present material to create complete television segments or series to be used in programs or news briefs.
• Extensive knowledge of target broadcast language and the ability to adapt English language material to Spanish.
• Knowledge of Final Cut editing System and P2 Video equipment to guide and request editors and Directors necessary elements for Television Productions for TV Marti and other platforms.
• Knowledge of social media tools and integration into production
• Experience in the studio production or line production of live productions.
Internet data analyst:
• Gather, organize and interpret disparate data (web, email, mobile, internal data) into actionable analytics and insights for content strategy and other teams
• Analyzes data from multiple sources, Adobe Analytics, Google Analytics, Social Media Analytics, primary user research, survey data, business intelligence tools, etc) to develop insights and recommendations for improving our media performance and KPIs.
• Creates and updates monthly and adhoc reporting tools, including reports and dashboards, to share audience behavior information and project progress with department heads.
• Partners with department heads and journalists to understand key communication goals and assists in the identification of insights required to improve our audience interaction
• Creates clear presentations which highlight the impact of the audience experience and interaction as well as the strategy KPIs . Develops and use new ways of presenting information to management which is easier and faster to comprehend.
• Ensures that site measurement tools are consistently and accurately implemented, monitored, and measured to enable the gathering of data required to make tactical and strategic decision making.
• Finds innovative ways to search for meaningful patterns, trends, and relationships amongst large amounts of data and to identify the key metrics, analyses and reporting processes that lead to genuinely actionable findings.
• Provides access to analytics tools and provide training and documentation on web analytics tools to colleagues and keeps up to date with new tool functionality, web analytics technologies and techniques.
Television journalist:
• Experience in the basic concepts of broadcast production, writing, researching, voicing and overall production with knowledge of the appropriate elements like ENPS in order to create complete television, radio and internet segments or series to be used in programs or news brief and to participate in such programs for all platforms to present research or writings.
• Knowledge of Final Cut Editing system to assure post production of programs and basic knowledge of Camera features to be able to request appropriate angles to camera expert.
• Extensive knowledge of target broadcast language and the ability to adapt English language material to Spanish.
• Knowledge and efficiency of social media tools and application to work
Social media strategist:
Designs and executes organic but aggressive social media engagement and branding campaign for the Marti's platforms as credible voice brining information to Cuba and about Cuba.
• Develop and implement SEO strategies and other unified efforts to drive traffic to Martinoticias.com
• Performs digital journalism services, including conceiving, planning, researching, adapting, producing and editing multimedia content for OCB's digital platforms, websites, mobile news and other digital outlets. Reporting services may also involve work on or for Radio and/or Television Marti.
According to the job solicitation:
Offeror qualifications shall include but not be limited to:
1. Technical Proposal (Resume) that states the Offeror's resume/curriculum vitae that includes work experience, education and specialized training necessary to provide the required services under solicitation. Also, include evidence of the Offeror's pertinent past performance that can be easily and quickly validated by the OCB. Dates (months/years) and locations for all field experience must also be detailed.
2. Contractors shall submit their price quotation for base and option periods on an hourly basis. Work will be on an as-needed basis, subject to availability of FY-2016 funds and mission consideration.
INTERESTED OFFERORS RESPONDING TO THIS SOLICITATION SHALL SUBMIT THE FOLLOWING ITEMS TO THE CONTRACTING OFFICER: (1) a Technical Proposal which addresses the technical factors described below in (ix) and (2) and a Price Proposal in accordance with (ix). A copy of FAR 52.212-3 Offeror Representations and Certifications-Commercial Items or a statement that FAR 52.212-3 has been completed in the System for Award Management website. The technical and price proposals must be submitted separately. No price information should be contained within the technical proposal.
To ensure consideration for the intended position, please reference the solicitation number on your proposal and the position name on the individual Statement of Work the offeror is responding to. If responding to multiple SOWs, separate proposal packages are required for each SOW offeror is responding to.
(ix) The Government will award a Commercial Items, Firm-Fixed-Price, Non-Personal services contract resulting from this RFQ to the responsible offeror whose offer conforming to the RFQ will be most advantageous to the Government, based on technical, past performance, and price in the solicitation. When combined, technical evaluation factors are significantly more important than cost/price. The following factors listed in order of importance shall be addressed in the technical proposals and shall be used to evaluate proposals:
1) Contractor Qualifications – The Offeror shall provide their resume that includes work experience, education and specialized training. The Offeror must be able to demonstrate proficiency in writing and speaking Spanish and English;
2) Past Performance – See attachment A (Past Performance Reference)
Pursuant to FAR 15.305(a) (2) (iv), in the case of an offeror without a record of relevant past performance or for whom information on past performance is not available, the offeror may not be evaluated favorably or unfavorably on past performance, and
3) A separate Price Quotation showing a breakdown of the price on an hourly basis. The prices shall be provided in in English and United States dollars. (See attachment B – Example Price Quotation). Price quote for base period shall be the same for each option period.
(x) Offerors shall include a completed copy of the provision FAR 52.212-3 Offeror Representations and Certifications-Commercial Items which is completed by registering in the System for Award Management (SAM) Website at: https://www.sam.gov/portal/public/SAM/. Proposals must also include contractor's DUNS Number, prompt payment terms, and correct remittance address, if different from mailing address. OFFERORS MUST BE REGISTERED WITH SAM PRIOR TO CONTRACT AWARD.