Raul Castro Reiterates Cuba's Demands on US at UN General Assembly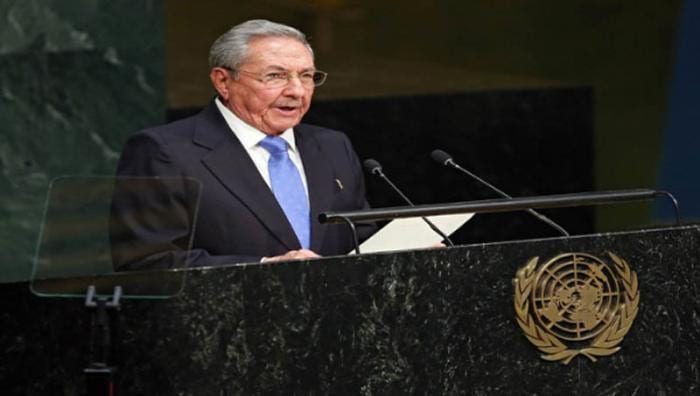 HAVANA TIMES — Cuban President Raul Castro again addressed the United States with demands aimed at completing the process of normalizing diplomatic relations between the two countries during his speech Monday afternoon at the UN General Assembly, DPA reported.
Castro, the first Cuban president to speak before the UN since his brother Fidel took the floor there in 2000, demanded an end to the economic and financial embargo on the island that the United States has maintained since 1962; the return of the territory occupied by the Guantanamo Naval Base; the suspension of all broadcasts aimed at destabilizing his government, and compensation for "economic and human" damages.
During a speech to the 140 heads of state and government that was merely 15 minutes long, Castro spoke of the "long and complex process towards normalization" that the two countries undertook in December of 2014 and has led to the reopening of their respective embassies, after more than fifty years of ideological rivalry.
Castro, who has been president of Cuba since 2008, spoke of his anti-imperialist convictions before the plenary, but avoided mentioning the United States in his criticisms. He did not praise US President Barack Obama, whom he had mentioned during a speech delivered at the Summit on Sustainable Development, for having brought about the rapprochement.
The Cuban president expressed his support for allies including Venezuela, Ecuador, Argentina, Syria and Russia and criticized "the selective application of human rights criteria as a means of validating political decisions."