Raul Castro's Possible Successor Visits Putin in the Kremlin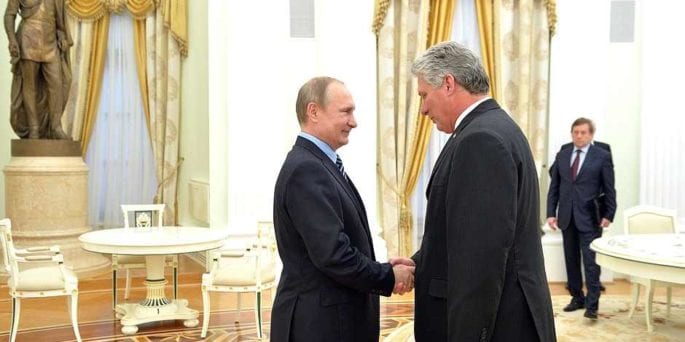 HAVANA TIMES — If everything goes as the script has it, in 2018 Raul Castro will retire as president of Cuba and pass on the baton to his First Vice President, Miguel Diaz Canel, currently on a visit to Russia to meet with President Vladiimir Putin and other top authorities.
It would be the first time in 60 years that someone other than a Castro ruled the country.
While less visible than the Communist Party's number two man, Juan Ramon Machado Ventura, Diaz Canel has taken part in many protocol assignments both in Cuba and abroad.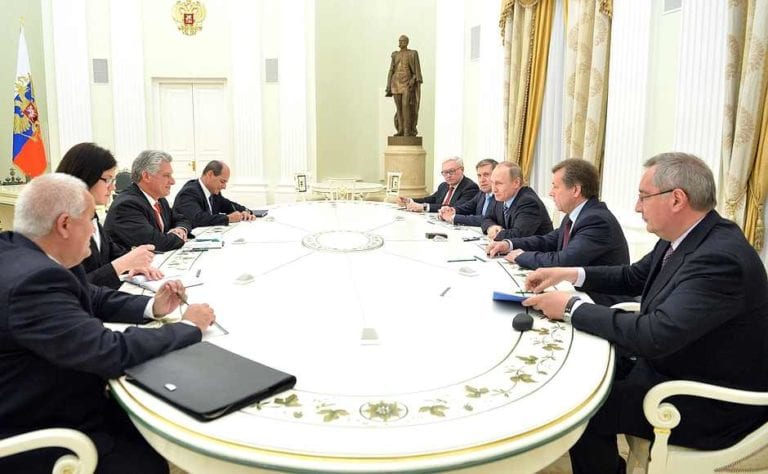 In a routine press release the Kremlin said that Putin and Diaz Canel "discussed the outlook for trade and economic cooperation between the two countries, among them the transport infrastructure, telecommunications and communications, biopharmaceuticals, and civil aviation. In addition, attention was paid to Russian-Cuban cooperation in the fields of tourism, sports, culture and education."
On Thursday, DÌaz-Canel met with Prime Minister Dmitri Medvedev.  Like the meeting with Putin, no details were available from the talks other than the routine protocol of saying the leaders discussed their countries' "prospects for further improvement" in their "already positive economic relations."