Russia Pledges Support to Maduro as Venezuela's 'Elected President'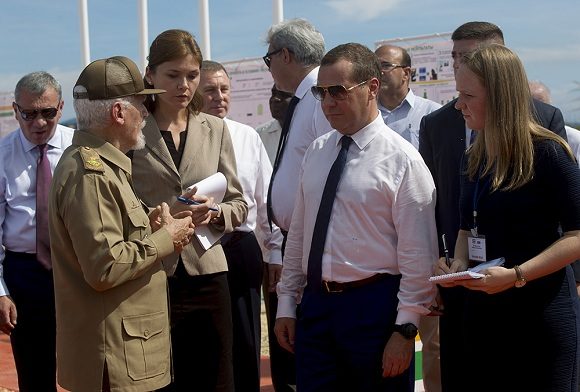 HAVANA TIMES – Russia on Friday backed Nicolas Maduro as the legitimate president of Venezuela and accused the United States of trying to destabilize governments opposed to its interests, reported dpa news.
"There is only one elected president in Venezuela, and it is Nicolas Maduro," Prime Minister Dmitry Medvedev said during a visit to Cuba.
Russia is one of Maduro's few remaining key allies after the US, alongside many European and Latin American countries, recognized opposition leader Juan Guaido as Venezuela's interim president.
"Only the Venezuelans themselves can overcome their differences through dialogue," Medvedev said at the University of Havana, where he was awarded a honorary doctoral degree.
He accused the US of trying to change governments, of intervening "in any country" and of investing money to destabilize political systems.
"[They] do not want to listen to any criticism," he added.
At the start of his visit on Thursday, Medvedev stressed Russia's good relations with Cuba at a time when US President Donald Trump's administration has stepped up pressure on the island over its support for Maduro.
Venezuela is facing a deep political and economic crisis, with Maduro trying to ward off opposition attempts to oust him while millions of people have fled galloping inflation and goods shortages to neighboring countries.