Russia to Reopen Spy Center in Cuba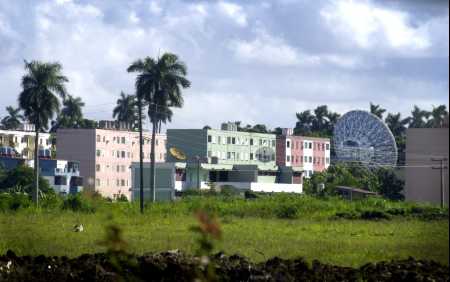 HAVANA TIMES — Russia will reopen its electronic spying center in Cuba as the island once again assists its old ally in its renewed dispute with the United States, reports the EFE news agency.
The agreement to make Cuba an outpost in Russian spying on the USA was reached during the visit Friday July 11th of President Vladimir Putin to Havana, EFE quotes the Russian daily Kommersant.
The Lourdes base was closed 13 years ago due to the economic crunch in Russia at that time and the repeated requests from the United States.
"Our relations (with the US) deteriorated considerably well before the crisis in the Ukraine. In reality, they never really improved, except for some specific periods which have been the exception to the rule," said a senior Russian official to explain the revived interest of Moscow to monitor communications from Washington.
The Russian parliament recently pardoned 90% of Cuba's 38.5 billion dollar debt dating back to the now defunct Soviet Union.
—–
Editors Note: The following day Russian  President Vladimir Putin says the base will not be reopened.