Russia Vows to Continue Supporting Maduro in Venezuela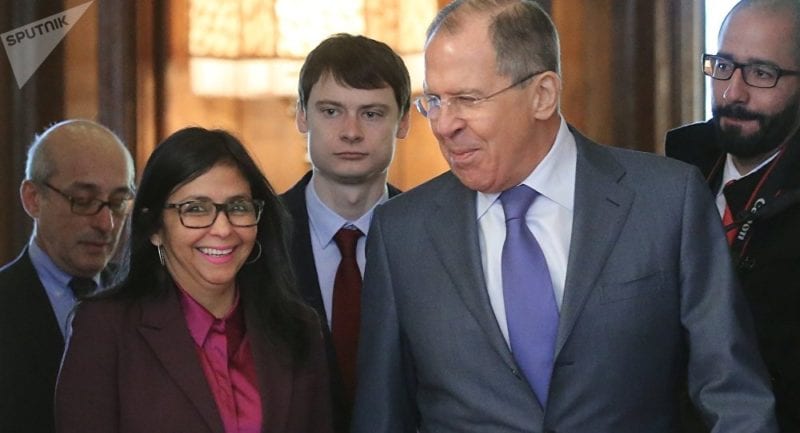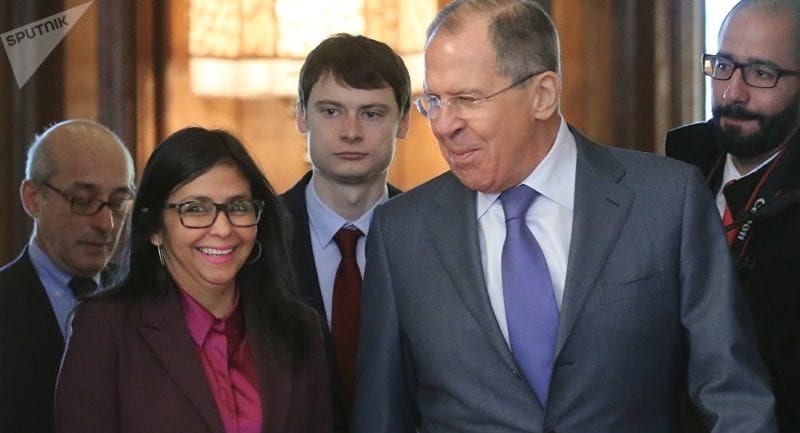 HAVANA TIMES – Russia vowed on Friday to continue providing assistance to Venezuela as it supports the South American country's beleaguered president, Nicolas Maduro, who is deeply indebted to the land of Vladimir Putin.
Russia has provided 7.5 tons of medical supplies to Venezuela and plans to send more, Russia's top diplomat, Sergei Lavrov, told reporters after a meeting with Maduro's acting vice president, Delcy Rodriguez.
Russia supplied about 30,000 tons of wheat to Venezuela in January, following more than 250,000 tons last year, Lavrov said in comments carried by Russian news agency Interfax.
Russia, one of the Maduro government's closest allies, has also provided billions of dollars of credit to the cash-strapped country in recent years.
Lavrov reiterated Russia's allegation that the United States has been preparing for a military intervention in Venezuela.
Such an intervention would not be about democracy, "but about how to subjugate all the disobedient to their will," Lavrov said.
Russia and another Maduro government ally, China, this week vetoed a US-backed UN initiative for new elections in Venezuela.
Venezuela's state oil company PDVSA, sanctioned by Western powers, is moving its European headquarters from Lisbon to Moscow, Rodriguez said.
Venezuela is redirecting its relations because Europe violates its own capitalist laws and cannot guarantee the security of Venezuelan property, she said.
The Putin government has not said what if anything it would do if the US takes military action against Maduro, something the Trump administration says is among the options on the table to oust the dictator.
The Group of Lima Latin American countries is calling for Maduro to let in humanitarian aid and call for new elections with international supervision and a level playing field for the opposition. The group of 10 nations plus Canada opposes any military invasion by the US.