Should Cubans be Wary of the New Relationship with the USA?
By Circles Robinson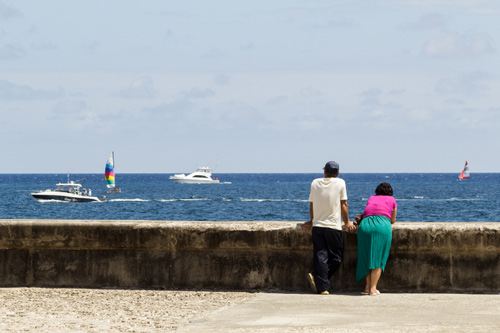 HAVANA TIMES — What are Cubans thinking about the new friendly relations with the United States? Will it bring prosperity? Is it some kind of trick? Will it lead to a takeover by US capital and corporations?
In asking around for opinions we found that in general there appears to be little mistrust of ulterior motives and most people are happy with the change. Likewise Obama seems quite popular.
Many see the rapprochement as a big plus for bringing families closer together and foresee a gradual loosening of the island's many prohibitions and restrictions on private initiative. They also see greater potential for travel and professional exchanges.
People hope that increased economic activity in tourism will improve depressed wages and some long to get jobs with US companies that could establish on the island if the embargo is greatly weakened or repealed.
Where there is mistrust comes from some Cuban government media commentators and bloggers who see the opening to the US as a sort of Trojan Horse where the enemy seeks to get inside to continue its efforts to topple the Castro government.
A portion of Cuba's dissident politicians and exile community do not think economic liberalization will bring about greater civil rights such as freedom of the press, speech and association and therefore lobby the US Congress to maintain the embargo as a way to continue applying pressure.
What do you think? We'd like to hear your opinions.