Sony to Distribute Thousands of Works by Cuban Musicians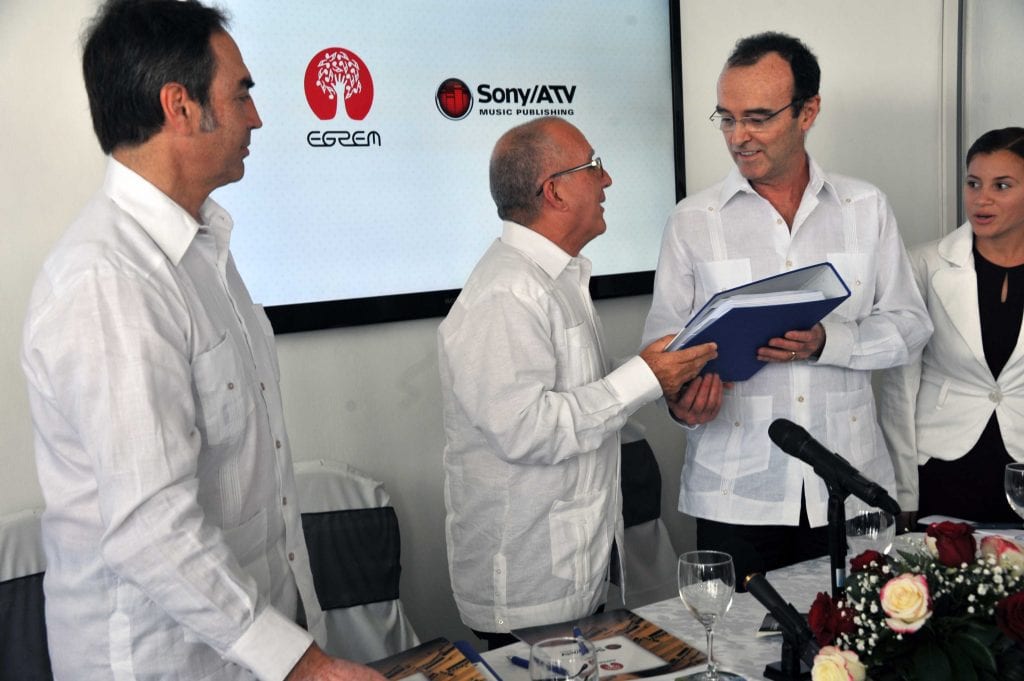 HAVANA TIMES – The multinational Sony will distribute internationally the catalog of the Cuban musical company EGREM, which has more than 10,000 works of diverse genres and renowned musicians such as Benny More, Chucho Valdes and Omara Portuondo, reported dpa news on Thursday.
The agreement will allow Sony ATV Music Publishing to grant license rights to songs from the catalog of the Cuban state-owned Record and Musical Editions Company (EGREM) to clients in the television, film, streaming and other services sectors.
The agreement was signed between the general director of the EGREM, Mario Escalona, and the president of Sony, Guy Henderson.
"Cuba has a rich musical wealth that has not been exploited and that is why it is a privilege for Sony to participate in this agreement with the purpose of expanding Cuban music and making sure that the rest of the world enjoys it," said the Sony director at the signing of the agreement.
In 2015, the Cuban company signed a first contract with Sony for the international distribution of some 30,000 songs by authors such as Elena Burke, composer César Portillo de la Luz, the legendary orchestra "Van Van", among others.
The new contract opens the doors to digital platforms Spotify, Netflix and YouTube, to promote and market the repertoire of Cuban artists.
It will also enable collaborations between Sony authors and those of the Cuban record label.
The agreement between Sony ATV Music Publishing, based in the United States, and the Cuban state label EGREM, comes at a time when the policy of rapprochement between Cuba and the United States has been curbed as a result of the arrival of Donald Trump to the White House.
"Cuban music opens doors that are difficult to close," said Mario Escalona, ??director of EGREM.
[Editor's note: Apparently there is no problem regarding the US embargo on Cuba and the financial agreement between Sony and Egrem.]