Spain Pledges to Protect its Companies from US Sanctions on Cuba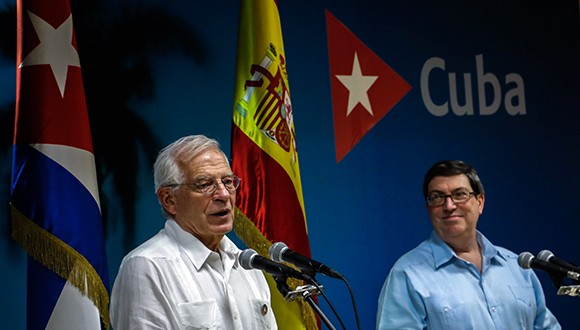 HAVANA TIMES – Spain will protect its companies in Cuba if they face US lawsuits in the framework of sanctions Washington has imposed on the island, Foreign Minister Josep Borrell said on Wednesday, reported dpa news.
"Spain will mobilize all its diplomatic and judicial resources as a sovereign state, as a member of the European Union and the European Union will also do so … to reject the extraterritorial application of US laws," Borrell told dpa during a press conference in Havana.
The United States has reactivated a law allowing its citizens to sue foreign companies and individuals utilizing property confiscated in Cuba after the 1959 leftist revolution.
Changes to the so-called Helms Burton Act, which had been suspended by previous US administrations in the hopes that it would encourage Cuba to democratize, came into effect in May as part of White House efforts to increase pressure on Havana.
Spanish companies like Melia, Barcelo and Iberostar control most of the hotels on the island, in association with Cuban state companies.
Borrell also announced that Spain's King Felipe VI and Queen Letizia will visit Cuba in November, on the occasion of the 500th anniversary of the foundation of Havana. The Cuban authorities were all smiles about the Royal visit.
The minister's visit came as US President Donald Trump's administration stepped up sanctions on Cuba, including a ban on former president Raul Castro from entering the US, and limiting remittances to the island.
The former colonial power Spain is Cuba's third-biggest trade partner after China and Venezuela, and the biggest in Europe.