Staircase Collapses in a Downtown Havana Building
By Elio Delgado Valdés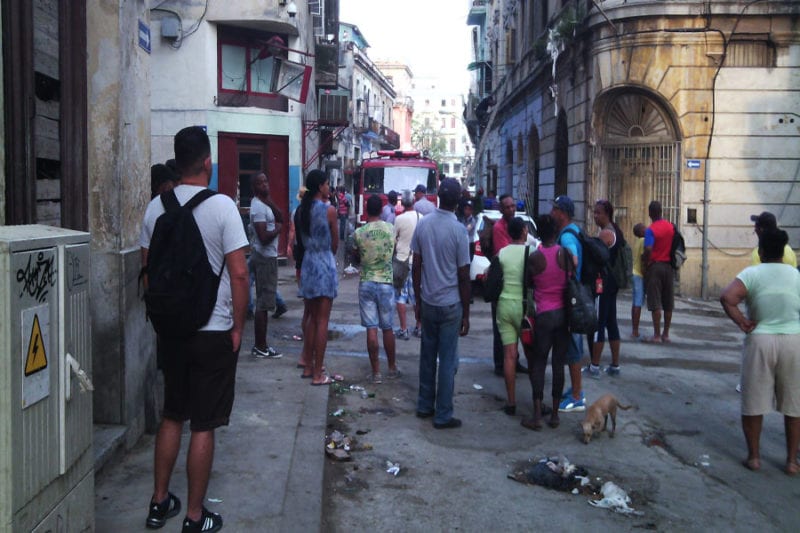 HAVANA TIMES – In the morning hours of Tuesday, April 18, the staircase of the building located at the corners of San Miguel and Amistad municipality of Centro Habana collapsed.
A fire department unit came to the scene to make it easier for the residents to leave the building through a second-story window overlooking San Miguel Street.
On this occasion there was no loss of human life. According to the residents on several occasions they have attended the neighborhood meetings in search of a solution to the problems presented by the building, without response from the representative for the district, only evasiveness.
The growing deterioration of the majestic building, converted into an overcrowded slum, like many others in the city's ill-treated architecture, has taken place over the years before everyone's eyes, residents, neighbors and authorities.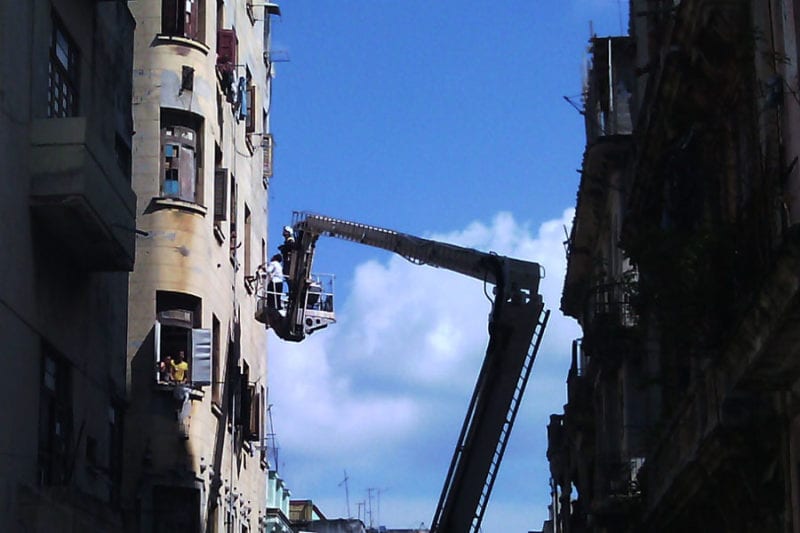 Click on the thumbnails below to view all the photos in this gallery. On your PC or laptop, you can use the directional arrows on the keyboard to move within the gallery. On cell phones use the keys on the screen.